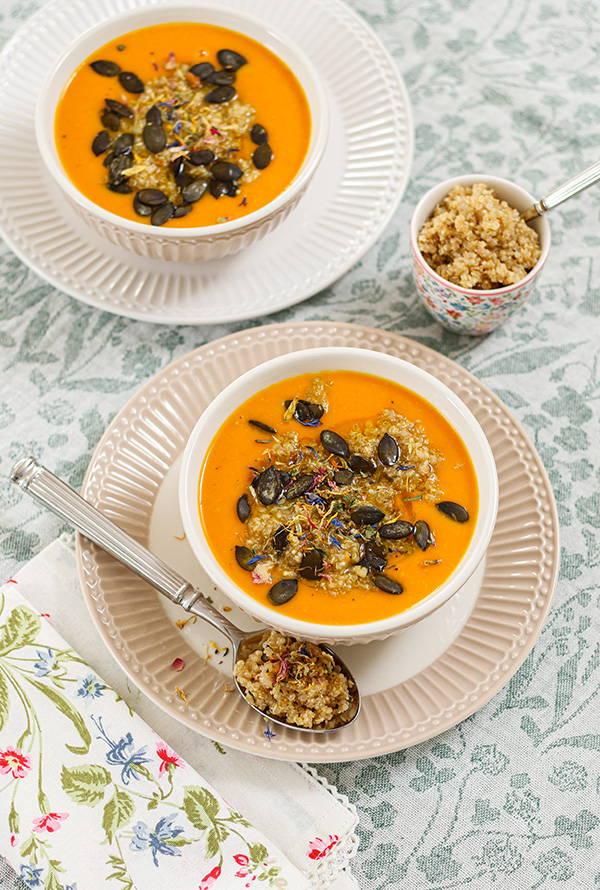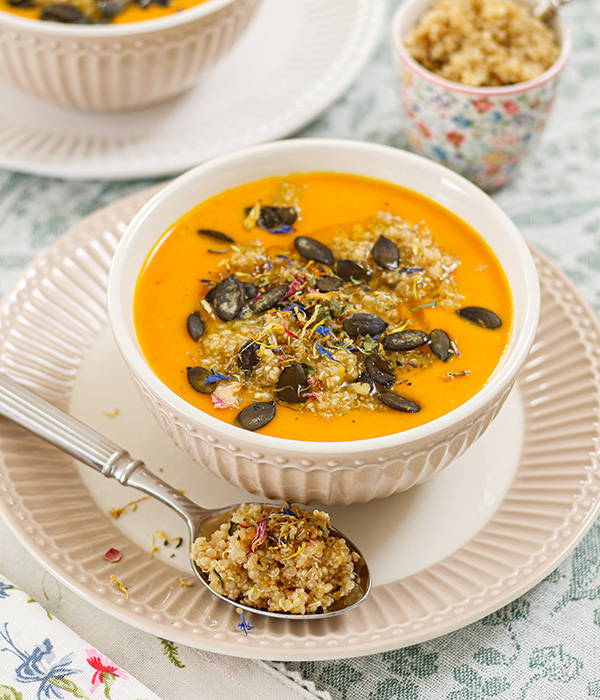 This potato soup is sweet in taste and easy to make.
It is a good alternative to the well known potato soup.
Serve it on a cold rainy day, in Alice cereal bowl or one of our other soup bowls,
which brings out the beautiful orange texture and refined taste.
As garnish, we chose to serve it with boiled quinoa and roasted pumpkin seeds.
Enjoy!
1 tbsp coconut oil
1 piece of ginger (approx. 2 cm)
2 tsp turmeric
1 onion
1 clove of garlic
1 large sweet potato
500-600 ml vegetable broth
1 can of coconut milk (400 ml)
juice of 1/2 lemon
Salt, pepper from the mill
Directions


Peel the sweet potatoes and roughly dice.


Peel and chop the onion, garlic and ginger.


Heat the coconut oil in a large saucepan. Fry the onion, garlic and ginger in it, add the turmeric, sauté briefly, then the sweet potatoes.


Pour in the vegetable stock and simmer for about 20 minutes until the sweet potatoes are soft.


Add the coconut milk and puree the soup. Season with lemon juice, salt and pepper.



Serve the soup with some cooked quinoa and toasted pumpkin seeds, or freshly baked bread.
---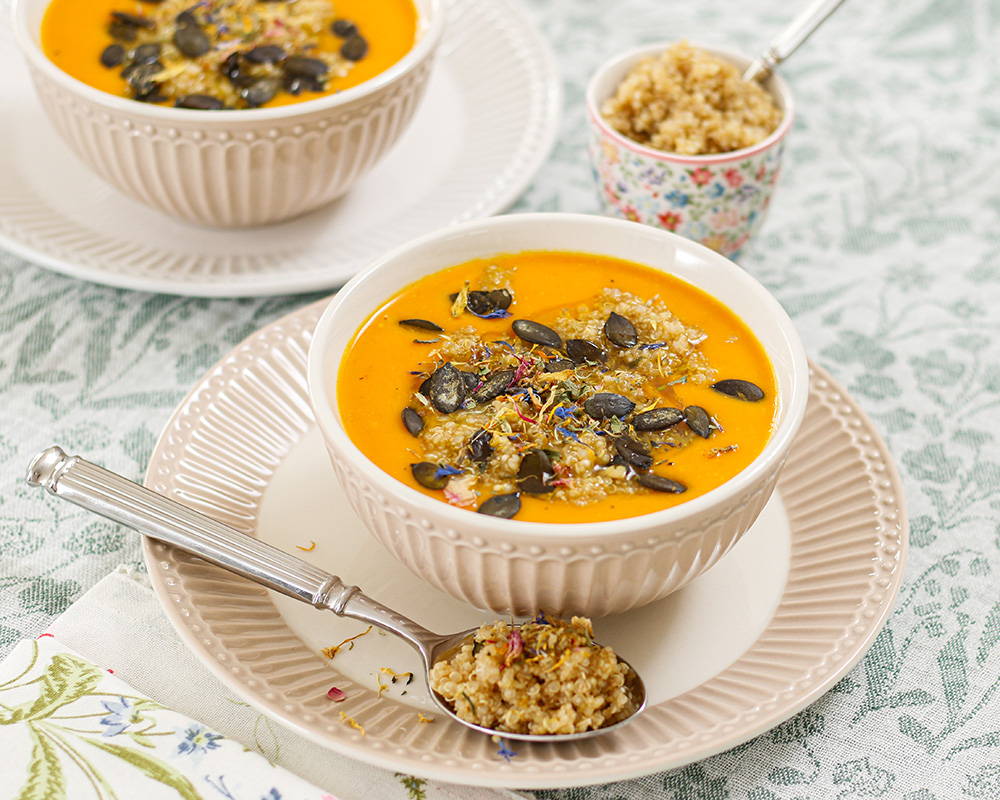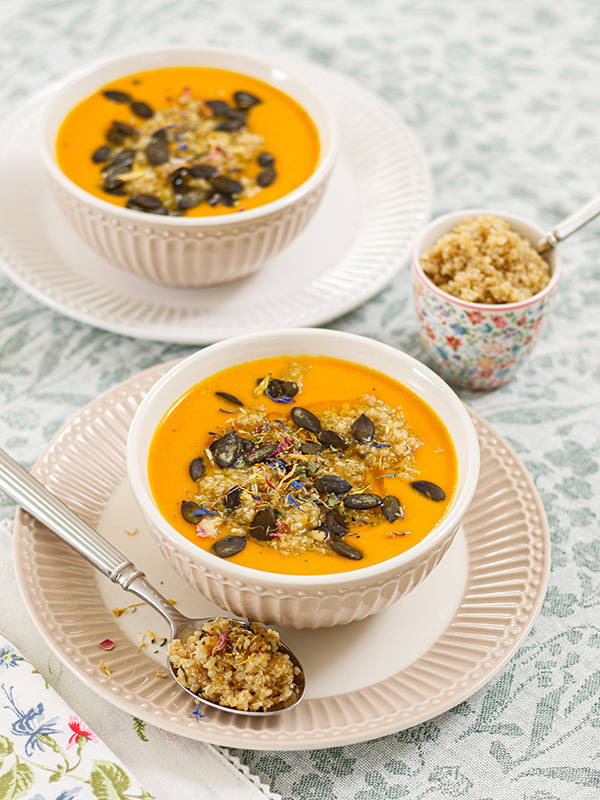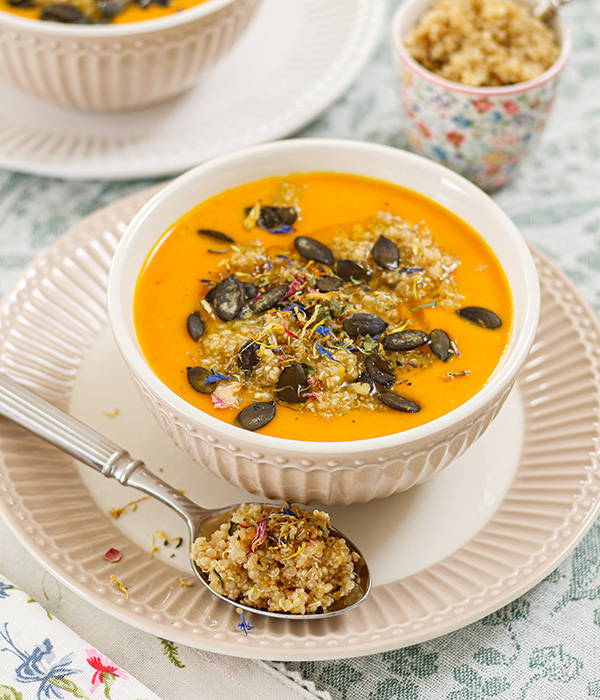 ---