RHUBARB MUFFINS WITH LEMON SORBET

RHUBARB MUFFINS WITH LEMON SORBET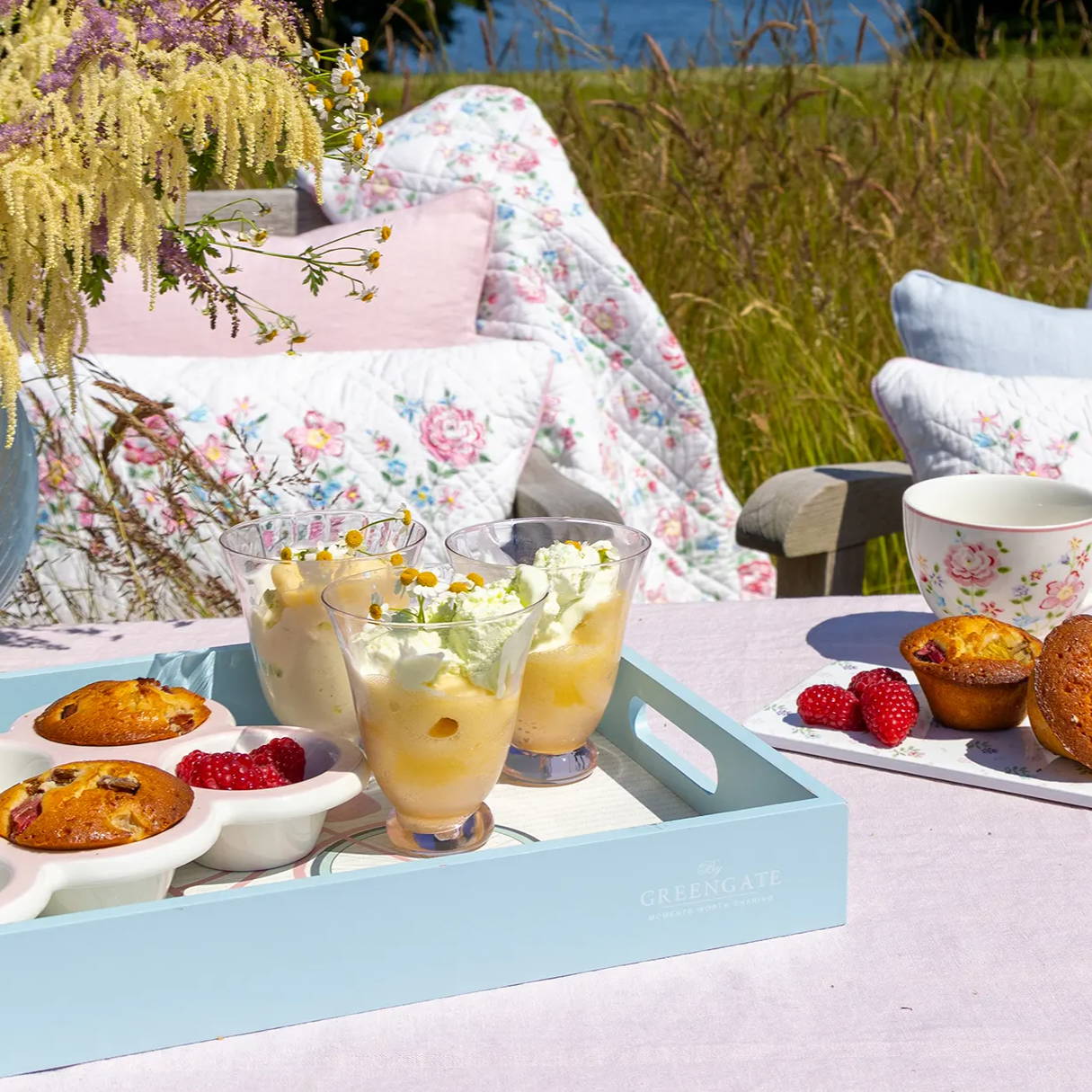 The rhubarb season is coming to an end and while the sweet and sour stalks are still available, we'll take the opportunity to whip up some delicious rhubarb muffins.
The rhubarb vegetable originally comes from the Himalayas and is mainly used there for savoury dishes. Due to its sweet aromas, however, it is often made into sweet compotes, syrups or pastries in our country.
To cool down with the rising temperatures, we serve delicious homemade lemon sorbet with the muffins.
---

Ingredients
(12 pieces)
300 g rhubarb

130 g soft butter

120 g sugar

3 tablespoons milk

3 eggs

200 g flour

2 tsp baking powder

1 pinch salt

Preparation
Preheat the oven to 180° C top/bottom heat.

Clean the rhubarb and cut into pieces, set aside.

Beat the butter and sugar together until fluffy, then add the milk and the eggs, a little at a time.

Mix the flour, baking powder and salt and stir briskly into the other ingredients.

Fold the rhubarb pieces into the batter.

place the paper cups in a muffin tin and divide the batter between the cups with the help of two spoons.

Bake in a preheated oven at 180° C for approx. 25 - 30 minutes.

Before serving, sprinkle with icing sugar and enjoy.

Ingredients
600 ml water
220 g sugar
6 lemons (organic)
1 pc vanilla bean
2 egg whites
2 tbsp sugar

Preparation
Put the water and sugar in a saucepan and bring to the boil to make a syrup.
Cut the vanilla pod lengthwise and add the pulp to the pot. Finely grate the lemon peel and mix into the syrup.
Allow the syrup to cool and pour through a sieve. Squeeze the lemons and mix the juice into the syrup.
Beat the egg whites and sugar until stiff, fold in and pour the mixture into glasses. Chill the glasses for a few hours.
---
---
---