FRENCH ONION SOUP WITH PARMESAN FOCACCIA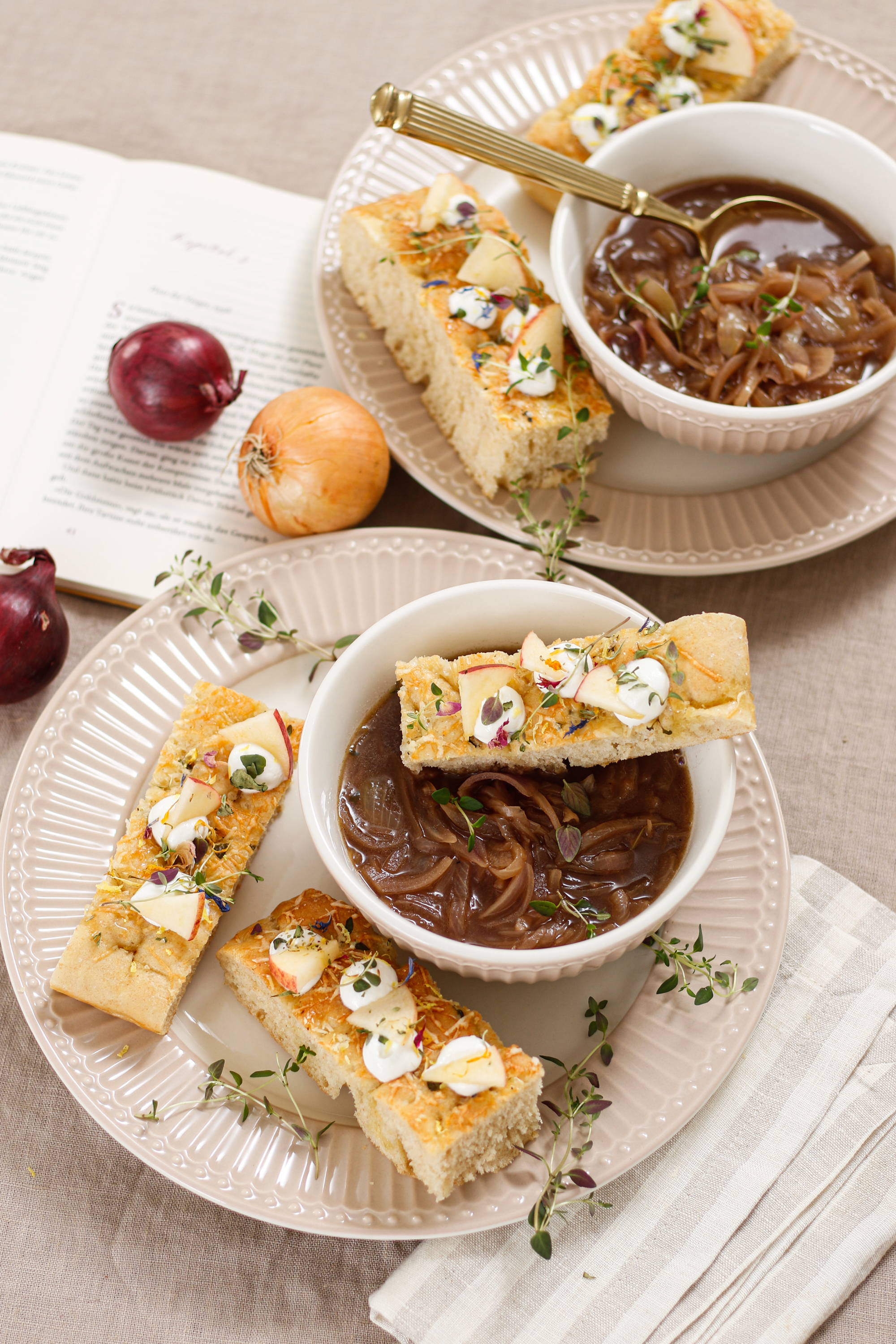 Even though spring is just around the corner, the evenings are still cold, and the nights are still frosty in Denmark. Nothing beats the cold like a soup and this French inspired onion soup is an absolute delight. The strong and aromatic taste is flavoured with apple and thyme. Serve the soup in our beautiful Everyday dishes in creamy fudge. Choose between soup bowls, pasta plates, and serving bowls.
Enjoy!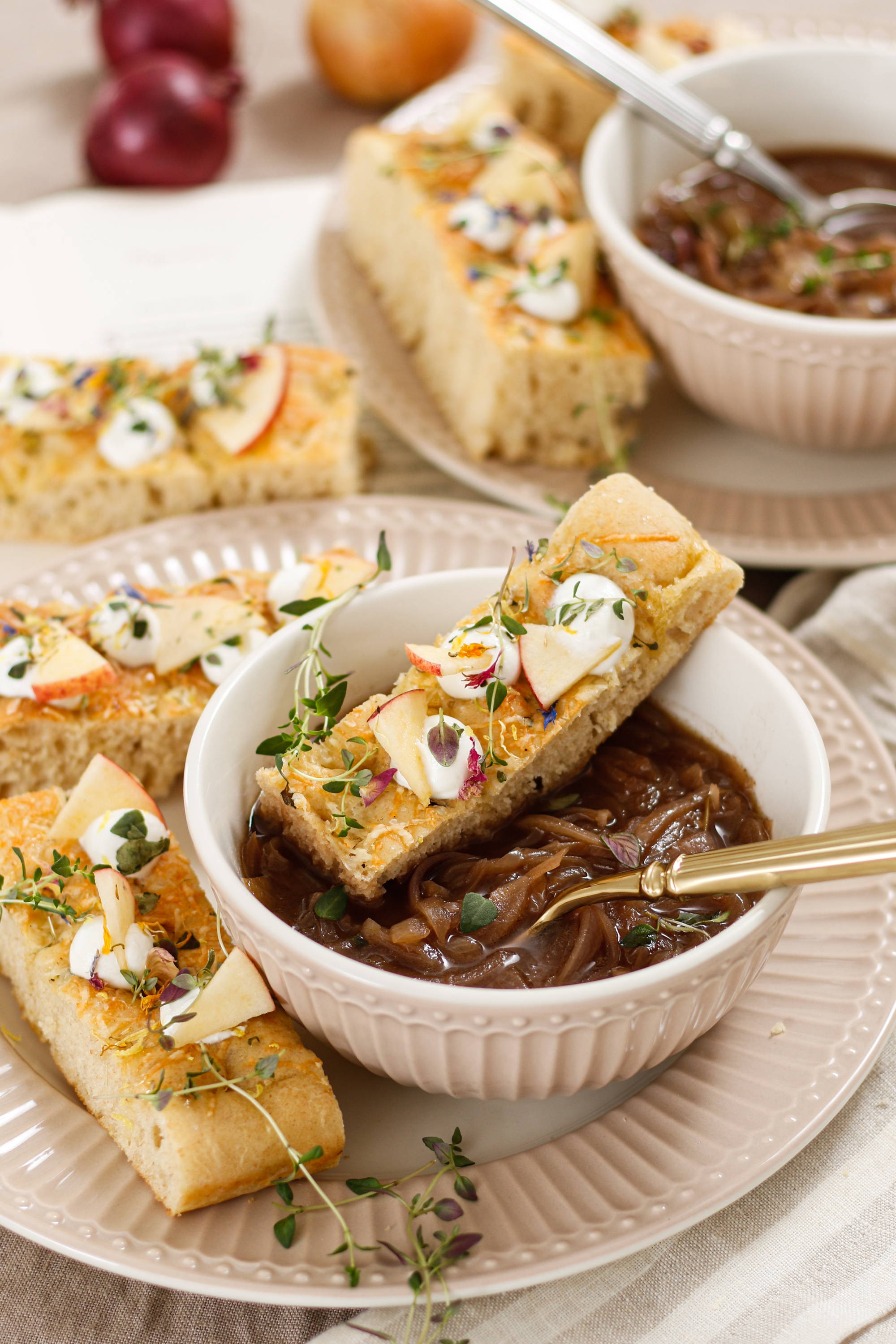 ---
---
FRENCH ONION SOUP WITH PARMESAN FOCACCIA
Soup:
4 red onions

4 yellow onions

2 cloves of garlic

300 ml white wine (or red wine)

800 ml vegetable stock

2 tsp of raw cane sugar

1 tbsp tamari (soy sauce)

1 bayleaf

1 star anise

2 sprigs of thyme

1 tbsp butter

Salt, pepper from the mill
Focaccia:
450-500 g light spelled flour, type 630

300 ml of lukewarm water

25 g of fresh yeast

50 ml of olive oil

1 tbsp honey

1 sprig of fresh thyme

2 tsp of coarse rock salt

+ some olive oil and salt for the tray

100 g parmesan cheese
Directions
Suppen:
Peel the onions and cut into thin strips. Peel and finely chop the garlic cloves.


Melt the butter in a large saucepan, add onions and garlic and sauté in them. Sprinkle with the sugar and let the sugar caramelize. Then reduce the heat, salt the onions a little and slowly simmer for about 10-15 minutes until golden brown (stir every now and then).


When the onions are browned, pour in the white wine. Let it boil down briefly, pour in the vegetable stock, add the bay leaf and star anise and simmer gently for another 10 minutes. Season the soup with tamari, salt, pepper and thyme.
Focaccia
For the dough, put the yeast in a large mixing bowl and mix with water, olive oil, honey, thyme and salt. Add the flour and knead with the food processor for 10 minutes to form a smooth and soft dough. Cover the dough with a cloth and let rise for about 30-40 minutes.


Drizzle a little olive oil on a baking sheet and sprinkle with a little salt.


Place the dough on top and pull apart with your hands to the size of the tray. Cover and let rise for another 20 minutes.


Preheat the oven to 200 °C hot air.


Drizzle the dough with olive oil and sprinkle with freshly grated parmesan. Use your fingertips to make holes in the dough several times.


Bake in the middle of the preheated oven for about 15-20 minutes until golden brown.



Tip! Cut the focaccia into strips and garnish with goat cream cheese, fresh thyme and small apple slices.
---