Table setting for festive occasions
Formal or casual occasions
Food has always played a central part in most celebrations and most of these are centered around the dinner table, where the food is served. It can be a large dinner party with a starter, main course and dessert, or a brunch or afternoon coffee and cake. Depending on the occasion, you will need different elements in your table setting. How much or how little you need on your table also depends on your taste and how formal the occasion is.
For a formal dinner party, most people prefer to put a beautiful tablecloth on the table. It could be a solid coloured and elegant linen tablecloth, or a colourful floral tablecloth. If you choose the neutral tablecloth, then use some colourful stoneware for a beautiful table setting – or the other way around. If you are serving multiple courses, then you should of course use different plates in various sizes. Use a paper napkin or a beautiful cotton napkin for special occasions. Fold and place it in an elegant golden or silver napkin ring and place it on top of the first plate. It looks incredibly stylish and is guaranteed to impress your guests. Flowers and candles are also a main part of a beautiful table setting. Place a bouquet of fresh flowers in the middle of the table and add candles and candle holders to add to the ambiance.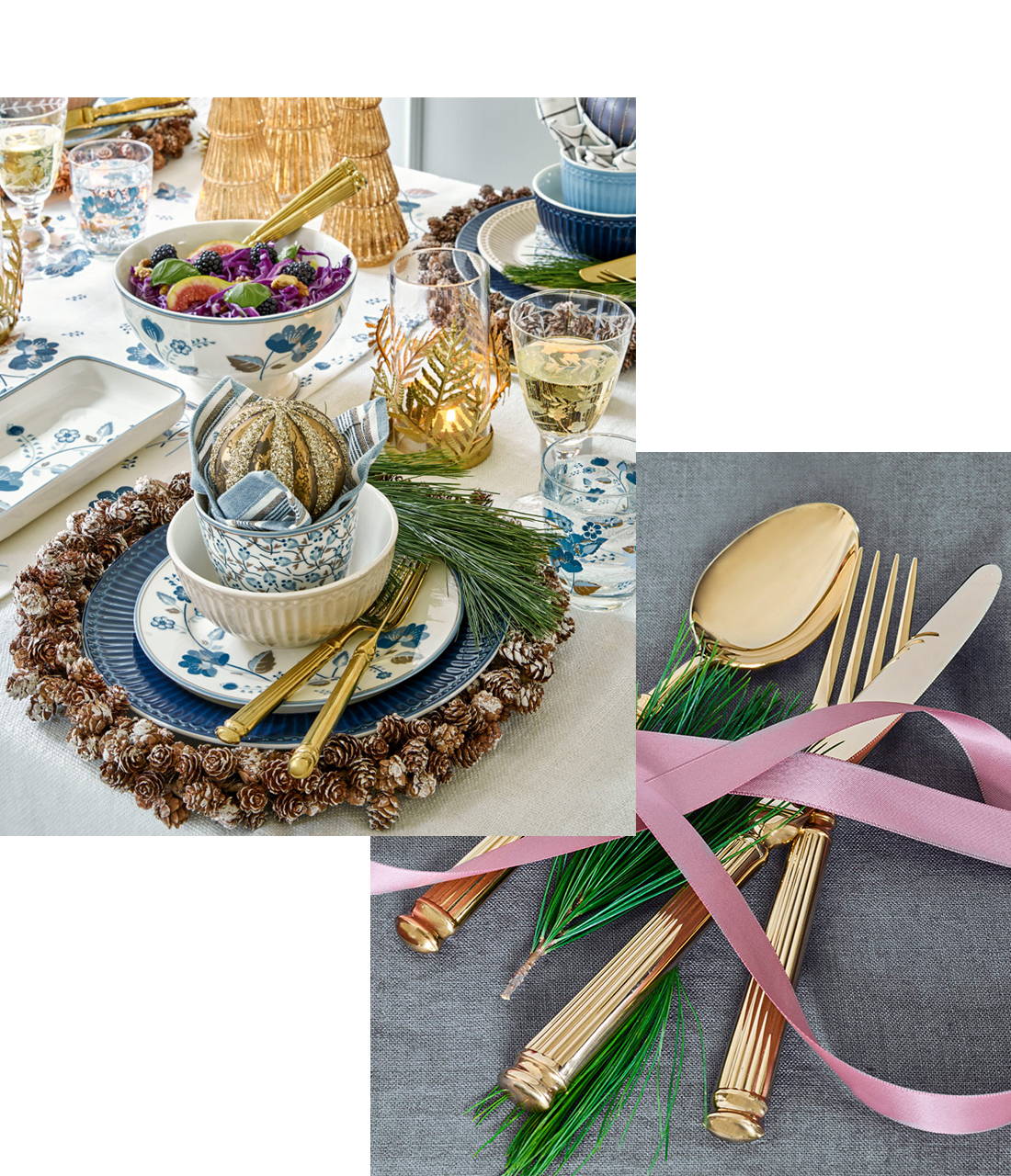 In Denmark (and also at GreenGate) we really love celebrating birthdays. From they are very young, kids get to invite their friends and classmates home to their birthday parties. Here, we serve freshly baked buns, hot cocoa and of course a delicious birthday cake. Many people continue this tradition well into their adulthood, because no matter how old you are, you are never too old to celebrate your birthday with cocoa and cake. A birthday table should be very festive and in Denmark we love to add lots of Danish flags – on napkins, on the tablecloth, in vases and of course in the cake. At GreenGate it is also tradition to serve cake and sing our traditional birthday song every time one of the employees has a birthday.
With GreenGate's stoneware and textiles you have the opportunity to create your own personal style when you set the table. You can set a classic Summer table with lovely pastel colours, a cozy coffee table setting with our lovely patterns and prints, or an ultra elegant and minimalistic dinner setting with our solid coloured linen tablecloths, napkins and table runners. For Christmas, we give you the tools to create the ultimate Christmas table. We have both floral and striped tablecloths for Christmas, matching table runners and placemats, paper napkins and cotton napkins and candle holders. This season we have even introduced a special Christmas plate and two Christmas cups with festive motifs, that really captures the spirit of a traditional and classic Christmas.
---