Our Autumn/Winter 2022 Collection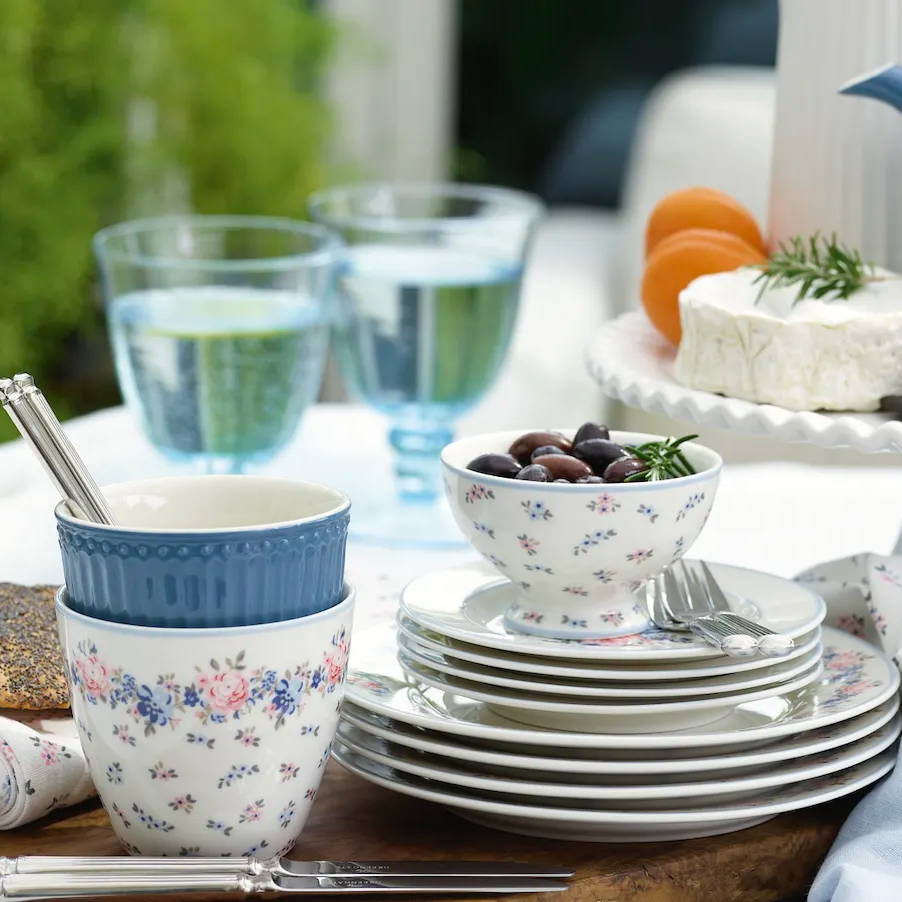 The new midseason collection consists of two wonderful new designs, Emely white and Emely Petit white. These classic countryfied designs kept in crisp, clean colours on pure white backgrounds.
Laura was given a fresh pastel colourway and combined with whimsical and quirky graphical elements, creating the ultimate GreenGate pastel Christmas.
---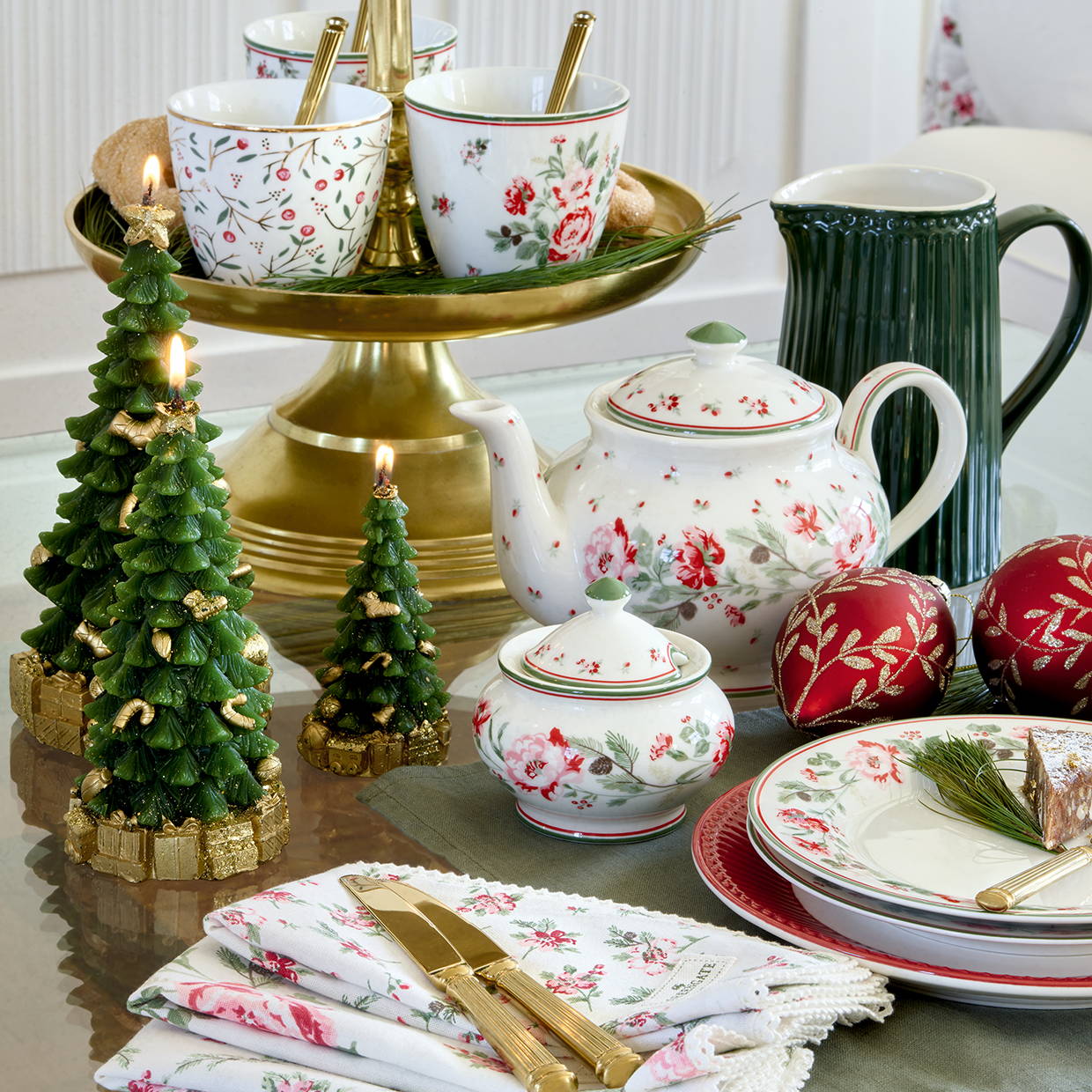 Leonora is characterized by a refined color palette, dominated by dark claret red, Scottish pinewood green, and of course navy blue with a hint of sparkling gold.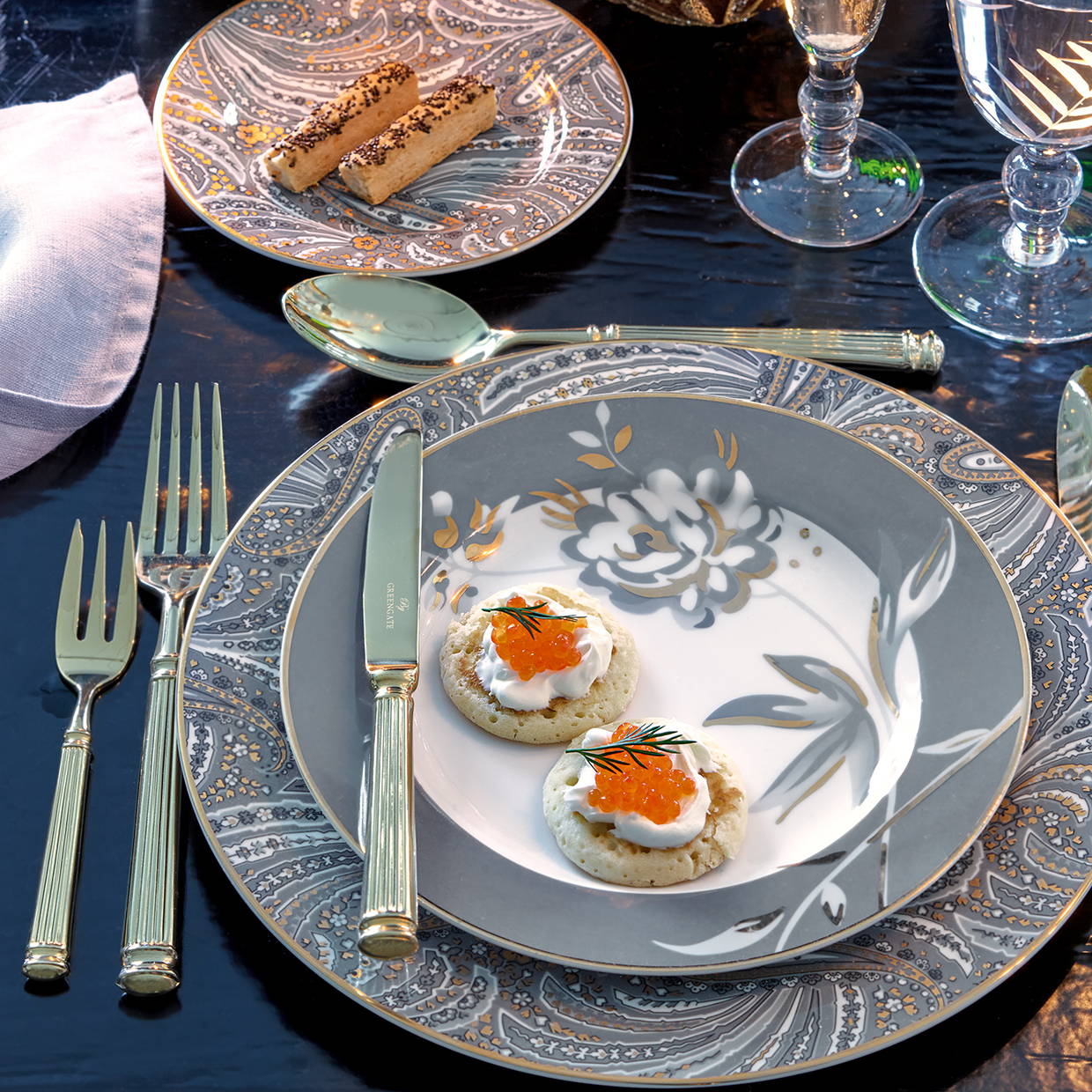 The elegant flowers are kept in shades of grey with hints of gold representing the warmth of candlelight contrasting the cold dark of the Scandinavian Winter.
These dramatic and exotic flowers in shades of deep purple, burgundy and dark green are set on a cool grey background that grounds the design.
---