Find your Autumn/Winter 2023 favourites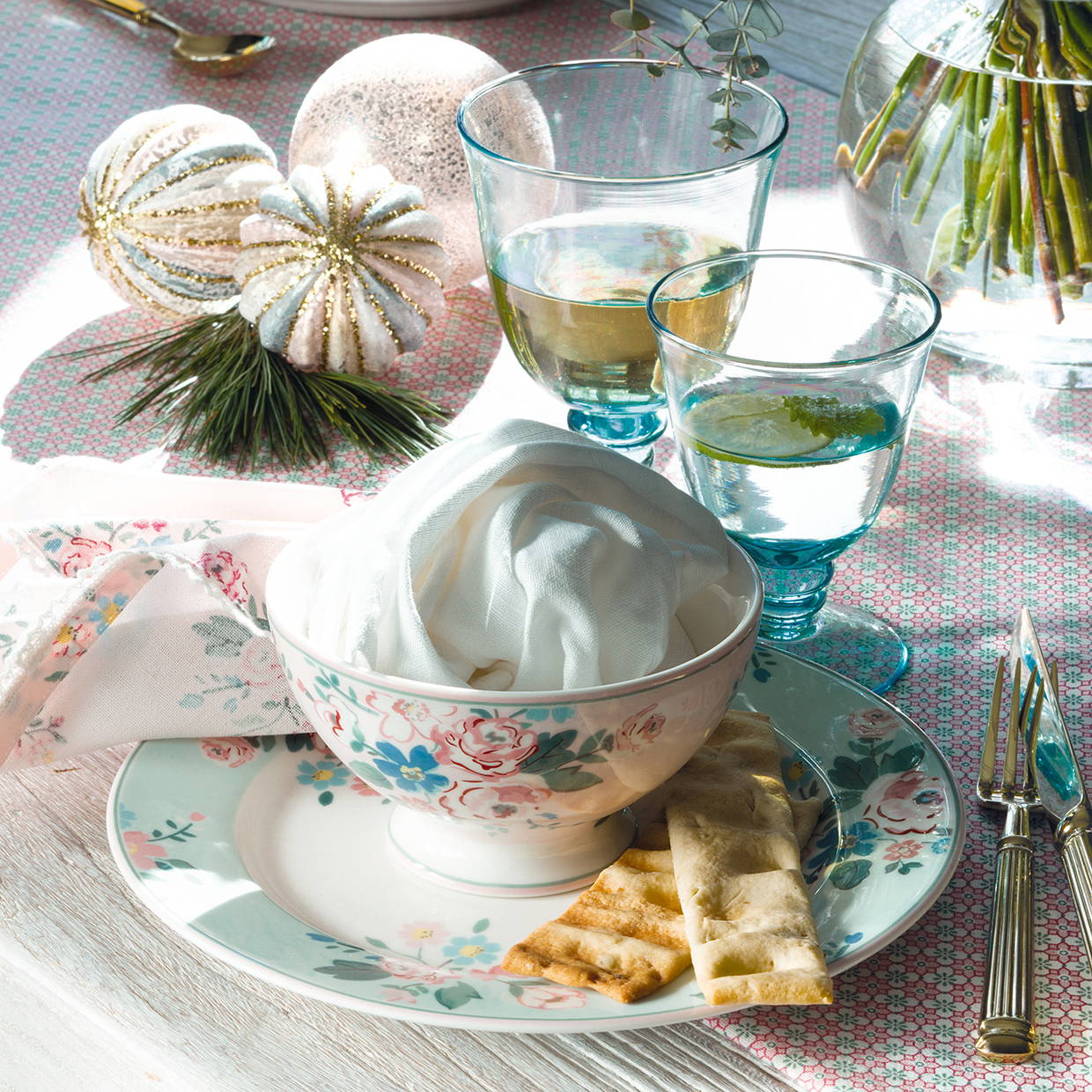 Inge Marie Mint is a lovely and playful pattern that is perfect for adding a touch of cuteness and charm to any space. The adorable floral bouquets on a refreshing mint background bring a cute and cheerful vibe to any space.
Harmony is a wonderfully detailed floral pattern that exudes style and sophistication with its warm grey and blue color scheme. The stylish design of Harmony makes it a statement piece that can elevate the look of any room, while its warm color palette creates a welcoming and soothing atmosphere.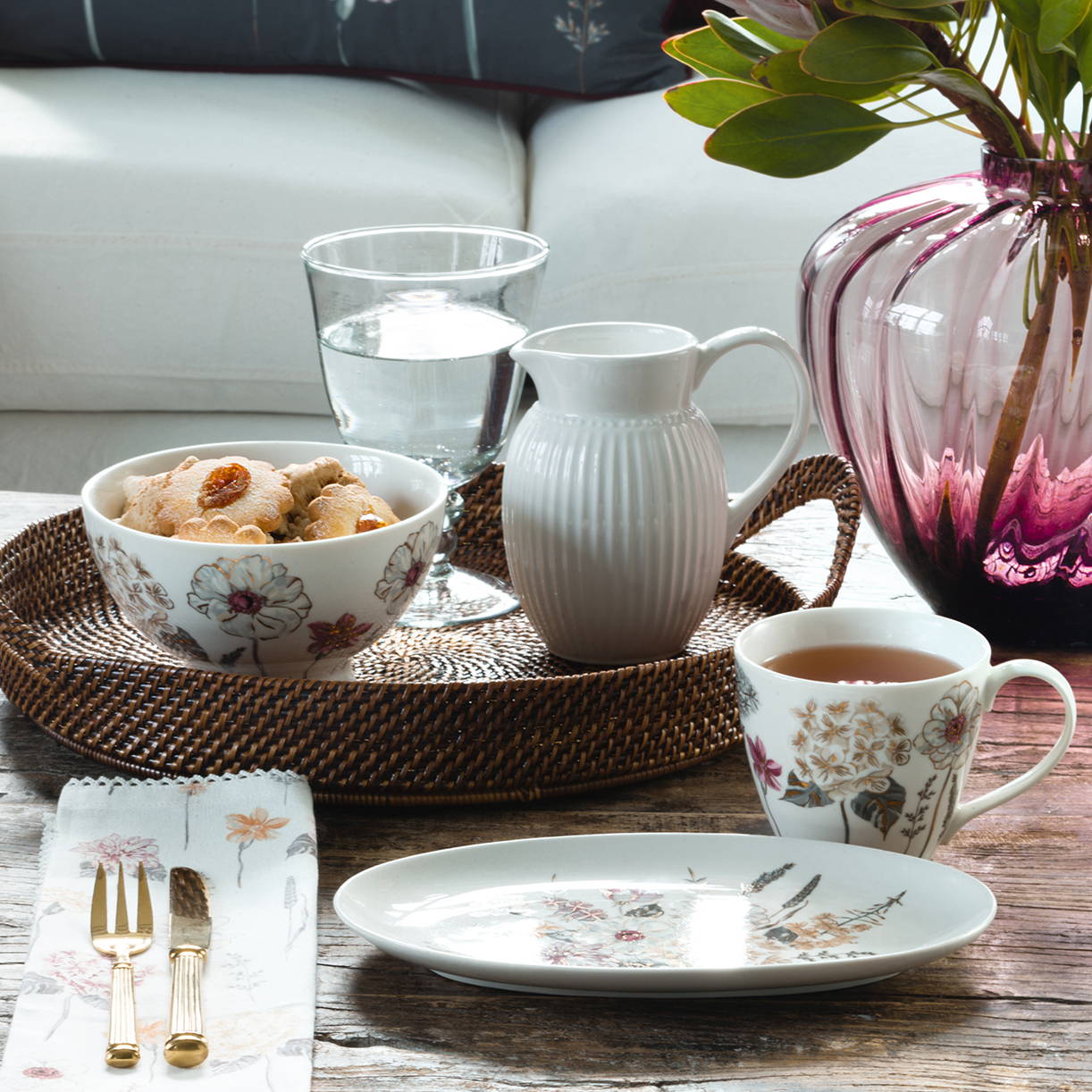 The Karolina collection tells a midsummer fairy tale with its lively colours and wildflower vines inspired by the picturesque Swedish summer landscape. The collection also features timeless stripes and elegant paisley patterns in lively colours.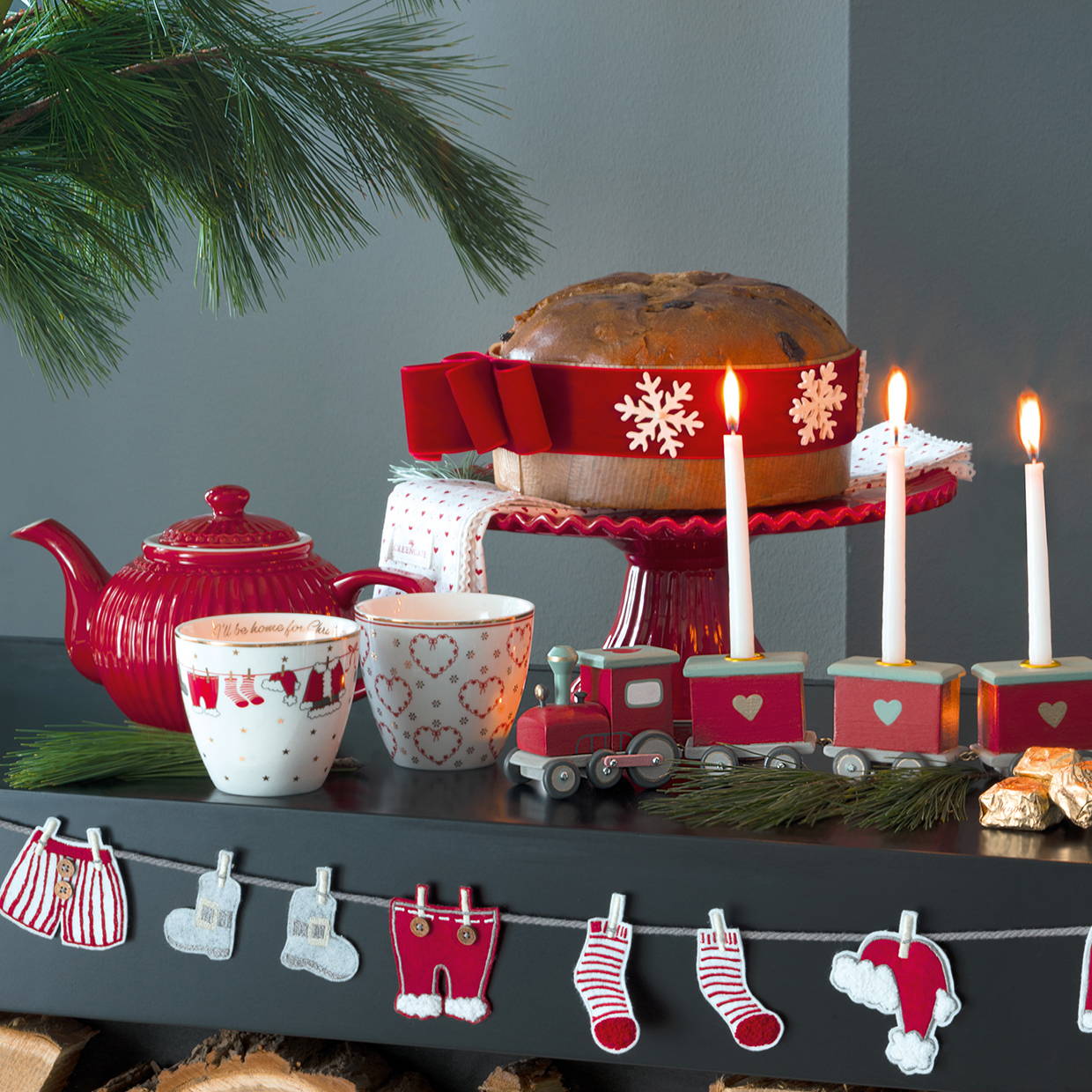 Abella White is an intricate design with delicate details, adding a touch of elegance to any room. With its inviting color palette, it's the perfect choice for a cozy and welcoming atmosphere in your home.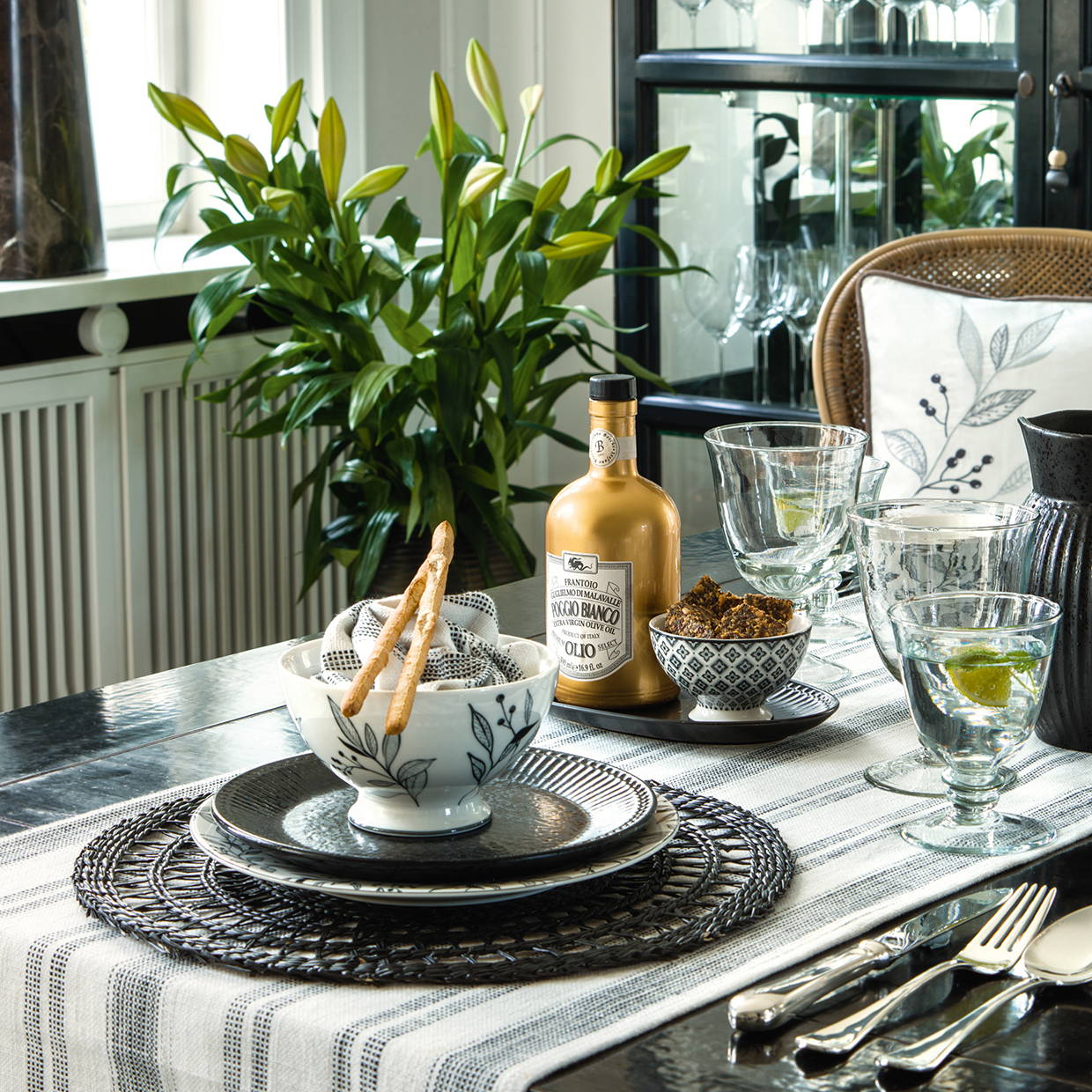 The crisp and clean white color scheme creates a sense of freshness and purity, making it the perfect choice for a modern and minimalist decor style. Mixing and matching the Drew White pattern with Everyday tableware in Vulcano and White creates a stylish and modern look with a touch of sophistication.
The woven look combines natural textures and modern design, adding a touch of rustic elegance to your dining experience. The intricate woven patterns, create a unique and inviting table setting that effortlessly blends style and functionality.