RED VELVET HOT CHOCOlATE & VEGAN SCONES

More and more people are trying out a vegan lifestyle and it has never been easier to integrate vegan recipes into everyday life without compromising on taste.

Vegan food is a delicious way to do something active for the environment and your health.

This week we have two delicious vegan recipe ideas to sweeten your weekend.
---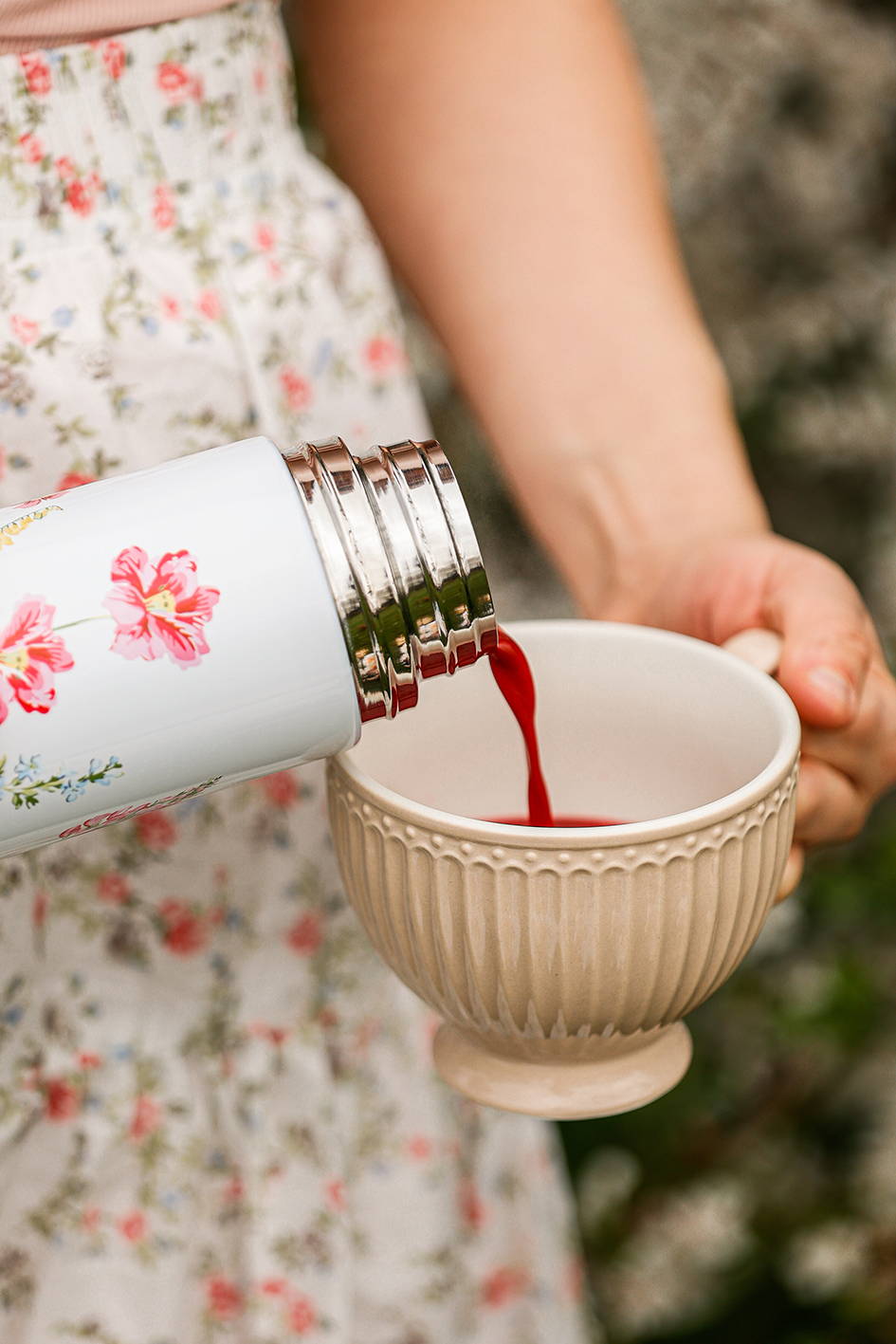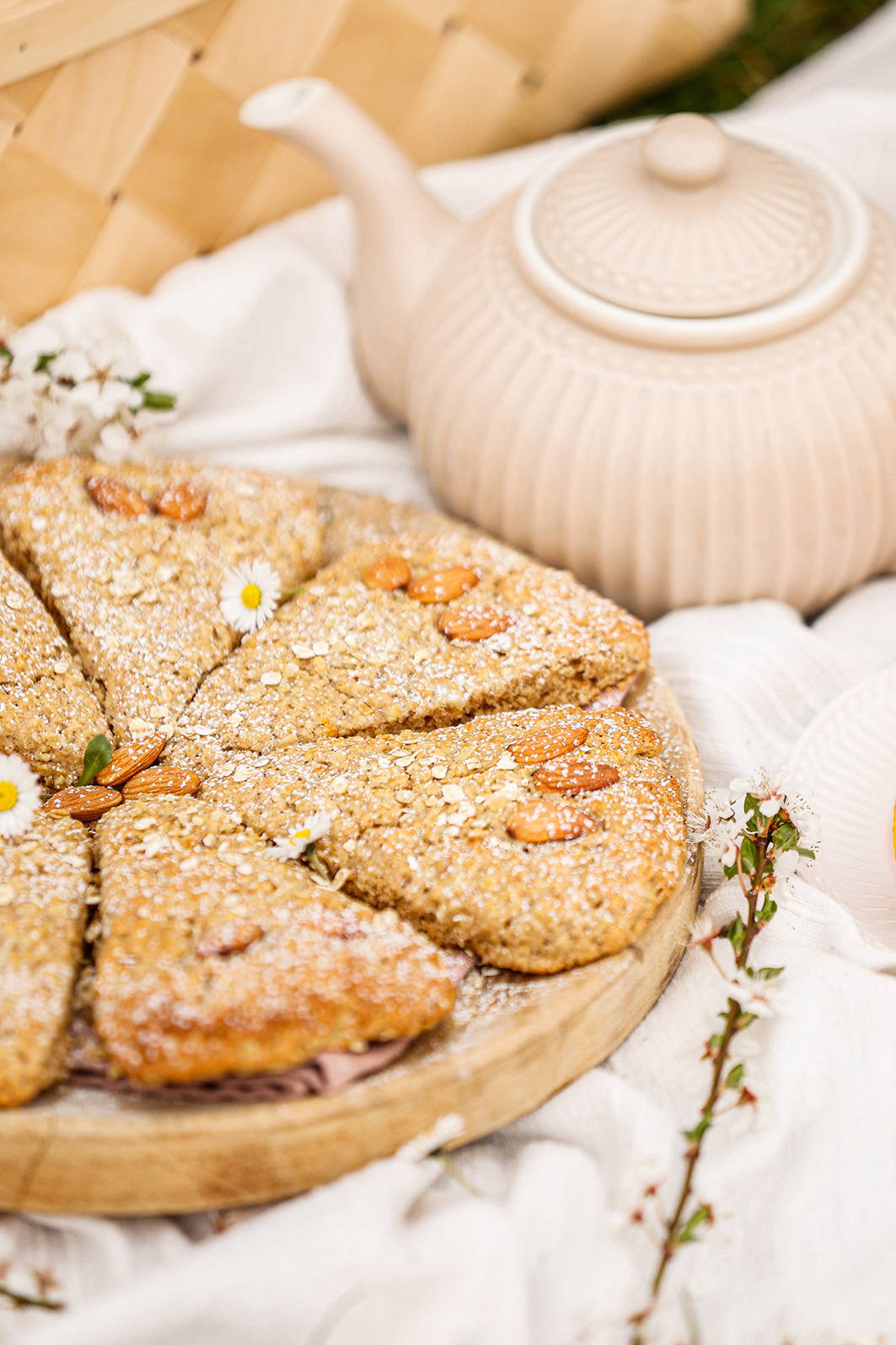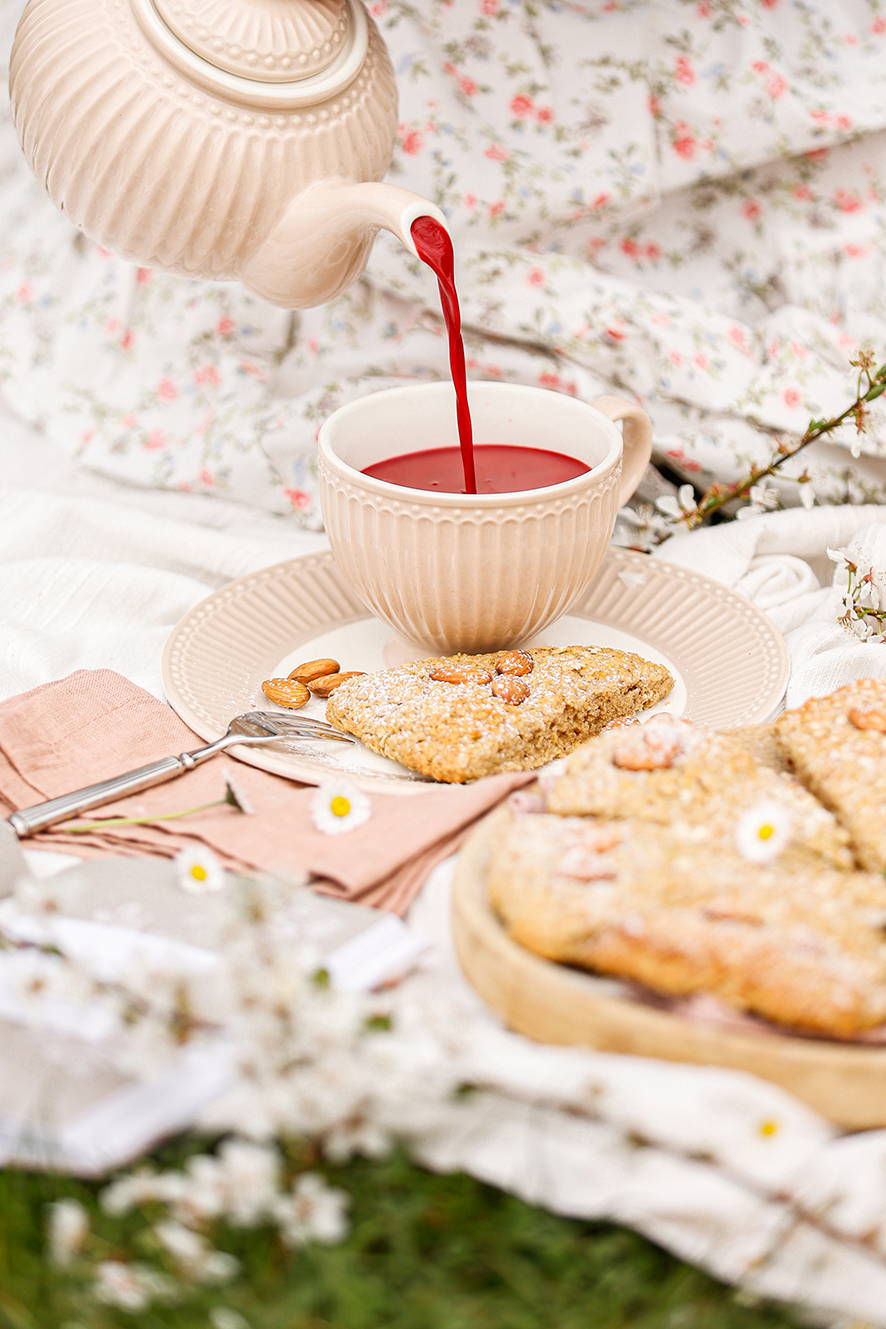 ---

Ingredients
Beetroot Hot Chocolate 
Ingredients (for 4 servings) 
300 ml oat milk

 

300 ml beetroot juice

 

1 tablespoon cocoa, unsweetened

 

2 dates

 

1 pinch of vanilla

 

1 pinch of cinnamon

 

Juice of 1 orange
Vegan Oat Vanilla Scones 
Ingredients (for 8 pieces) 
1 organic orange zests

 

20 g cold vegan butter, eg oat butter

 

A few fine oat flakes for sprinkling

 

Some oat milk for brushing

 

A few almonds

 

150 ml oat milk

 

1 tbsp apple cider vinegar

 

200 g spelled flour

 

50 g oat flour (freshly ground oat flakes)

 

1 pinch of salt

 

1/3 tsp bourbon vanilla, ground

 

2 tsp cream of tartar baking soda

 

50 g ground almonds

 

50 g raw cane sugar

 
Preparation
1. Place all ingredients in a blender (e.g. Vitamix) and puree until smooth. Put in a saucepan and heat up. 
2. Serve the Red Velvet Hot Chocolate with the scones. 
1. Preheat the oven to 200°C hot air. 
2. Mix the oat milk with apple cider vinegar and set aside. 
3. Mix the spelled flour with the oat flour, ground almonds, salt, vanilla, baking powder, orange zests and sugar in a large bowl. Add the cold vegan butter in small pieces to the flour mixture. Knead into crumbles with your hands. 
4. Add the oat milk and quickly combine to form a dough. Don't knead too much. Shape the dough into a ball with floured hands. 
5. Sprinkle a few fine oat flakes on a piece of baking paper. Place the scones batter on the paper and shape/flatten into a disc about 3cm thick. The round disk should be about 25 cm in diameter. Using a wet knife, cut the cake into 8 pieces and slightly separate the individual scones. 
6. Brush the scones with oat milk and top with a few whole almonds. 
7. Bake the scones in the oven for 20 minutes until golden brown. Let cool down. 
---
---
---