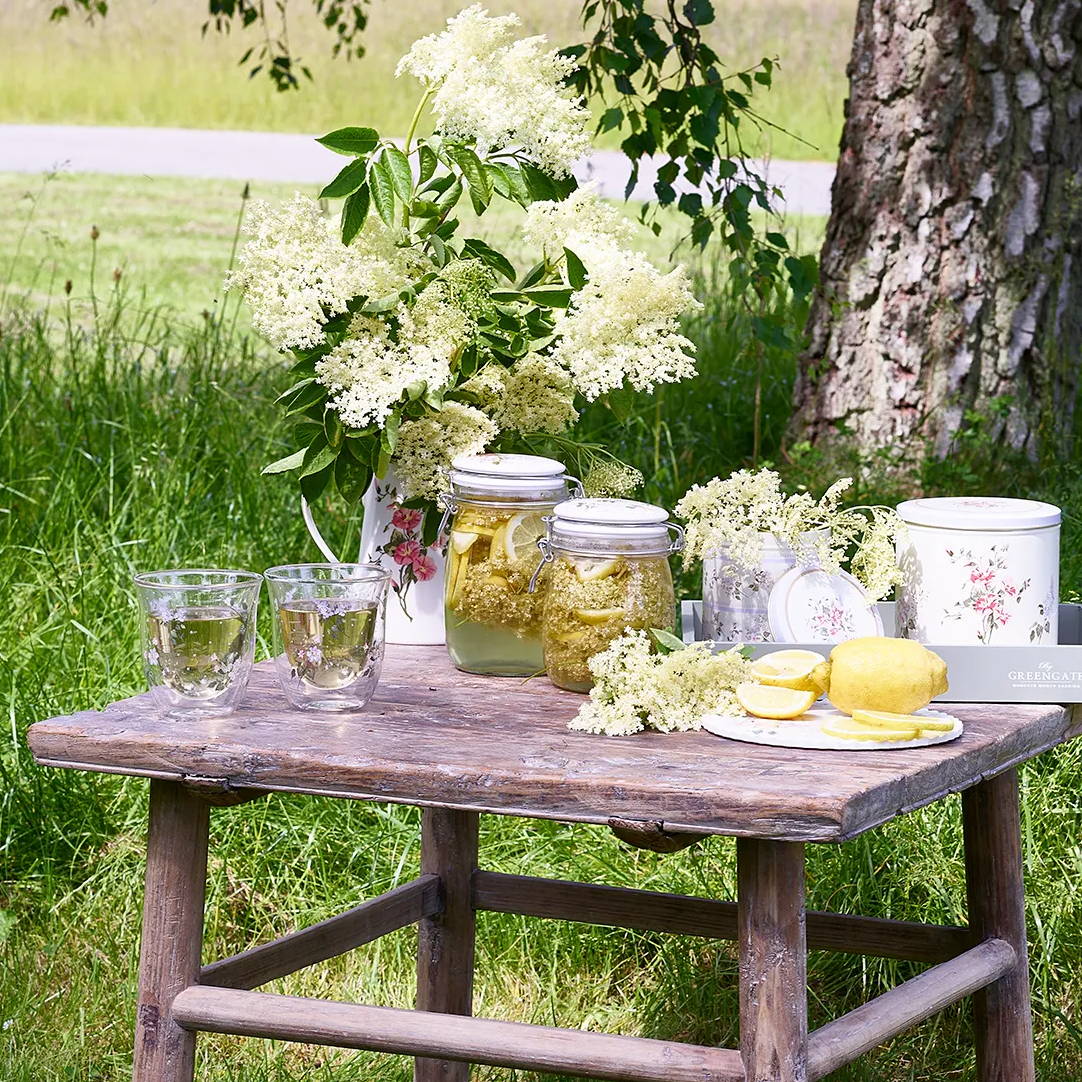 In May and June, the elder bushes impress us with their great white blossoms – but there are more to the elderflowers than their pleasant scent and simple beauty -they can also be turned into delicious recipes.
To retain the aroma of the elderflowers they should be processed as soon as possible after harvest. One of the many possibilities is, for example, elderflower syrup.
---
---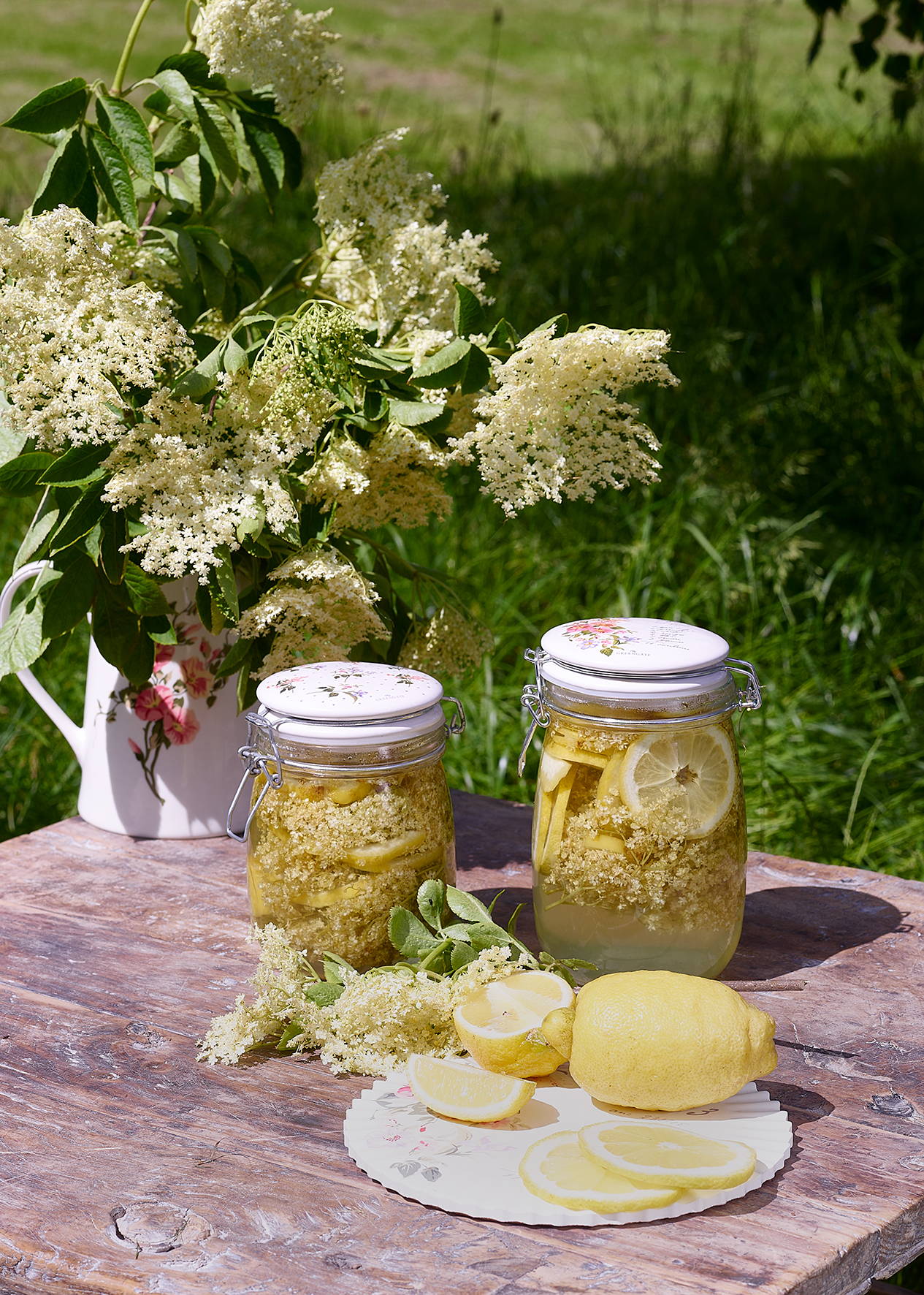 ---

Ingredients

2 liters of water
1.5 kg sugar
50 elderflower screens
4 lemons
4 teaspoons citric acid
Preparatio
Bring sugar and water to a boil in a thick-bottomed saucepan and cook until sugar dissolves.
Cut the flowers from the stems and slice the lemons.
Put everything in a container, sprinkle with citric acid and pour the boiling sugar mixture over it.
Keep the elderflower juice covered in the refrigerator for 3 days.
Strain the mixture through a clean tea towel and pour the juice into cleaned bottles.
Store the finished juice in the refrigerator. To serve, mix 1 part juice with 4 parts cold water.
---
---
---