Millet Risotto with Beetroot
MILLET RISOTTO WITH BEETROOT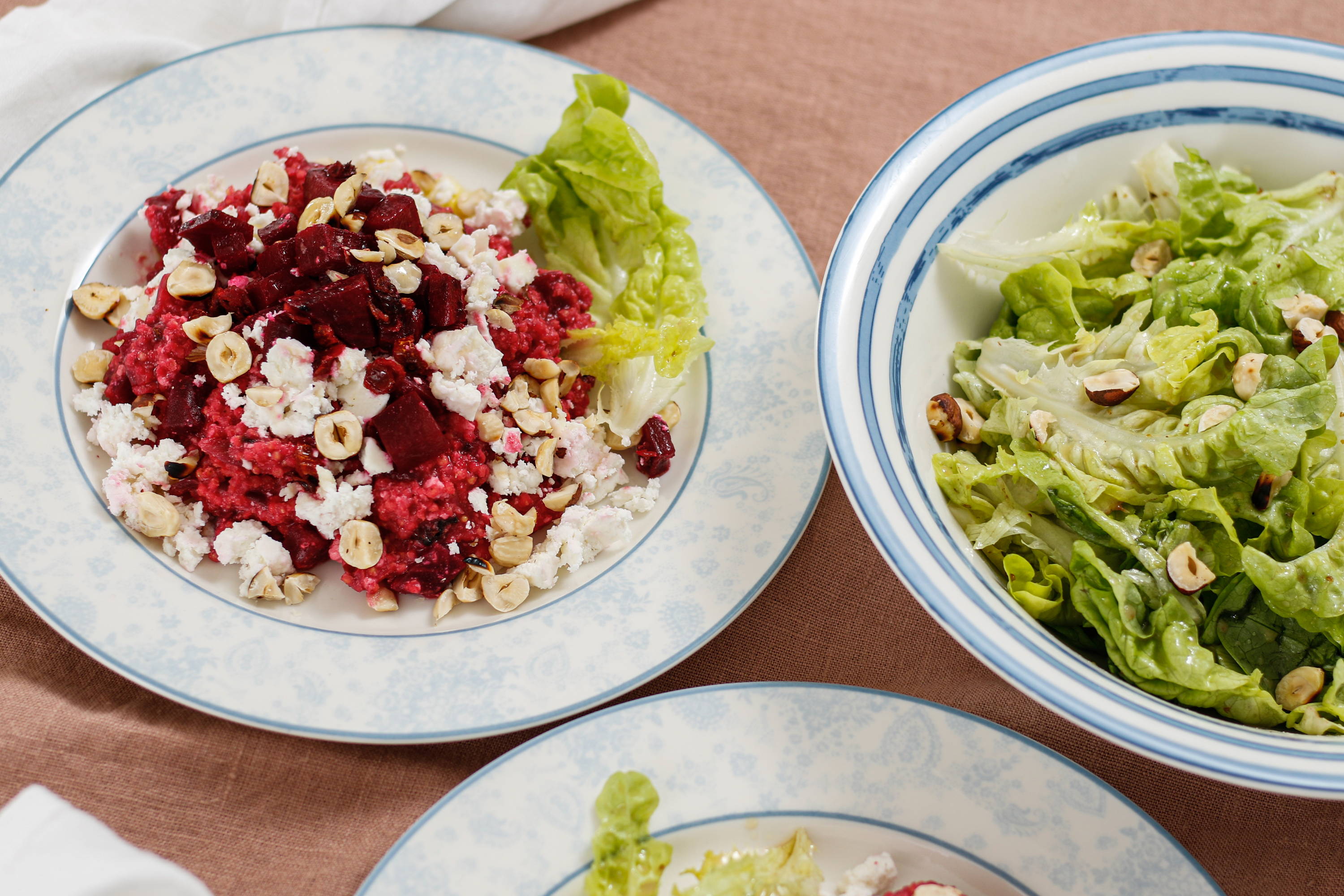 We love to explore new things and try our hand at new delicious recipes, in today's risotto recipe we are replacing the classic Italian rice with millet.
Even though millet has its origins in 5000 BC, the grain has been somewhat forgotten in recent years, but it is a real beauty food. Millet offers significantly more nutrients than rice, because it has a high content of minerals such as iron, magnesium, vitamins, and silicic acid and is, therefore, good for skin, hair, and nails.
---
---

Ingredients (for 4 servings)
250 g millet
1 red onion
2 cloves of garlic
150 ml white wine
700-800 ml hot vegetable stock
1 beetroot (approx. 250-300 g)
100 g parmesan, freshly grated
200 g manouri or feta cheese
1 tbsp butter
3 tbsp olive oil
1/2 organic lemon, grated
Salt, ground pepper
Preparation

For the risotto, finely chop the onion and garlic. Peel the beetroot and chop it just as finely. Sauté the onion and garlic in olive oil until translucent. Add the millet and sauté briefly. Season with salt. Deglaze with white wine and reduce. Add the diced beetroot.
Now gradually pour in a little of the hot vegetable stock. Continue cooking and keep adding stock until the rice is cooked (the rice should still have a slight bite, takes 15 to 20 minutes). Keep stirring in between.
Stir in the freshly grated Parmesan cheese and a knob of butter. Season to taste with salt, pepper and lemon zest. The risotto should be nice and creamy (stir in some more stock if you like). Finally, crumble the manouri (or feta cheese) on top.
If you like, sprinkle a few roasted nuts or seeds over the risotto. Serve with a crisp green salad.
---
---
---