HEFEZOPF - GOLDEN BROWN EASTER BREAD
For many families, it is tradition to have brunch together during the Easter holiday.
In Germany, a Hefezopf is part of every Easter buffet. 


The pastry consists of several strands of dough that are braided into beautiful, weaved pastry. 
The golden-brown bread is best served fresh from the oven with butter and jam.



The pastry can be decorated and refined according to personal preferences and a skilled baker will be able to create some wonderfully intricate patterns. 
A popular shape for Easter is the bird's nest, celebrating Spring and the coming of new life.
 
---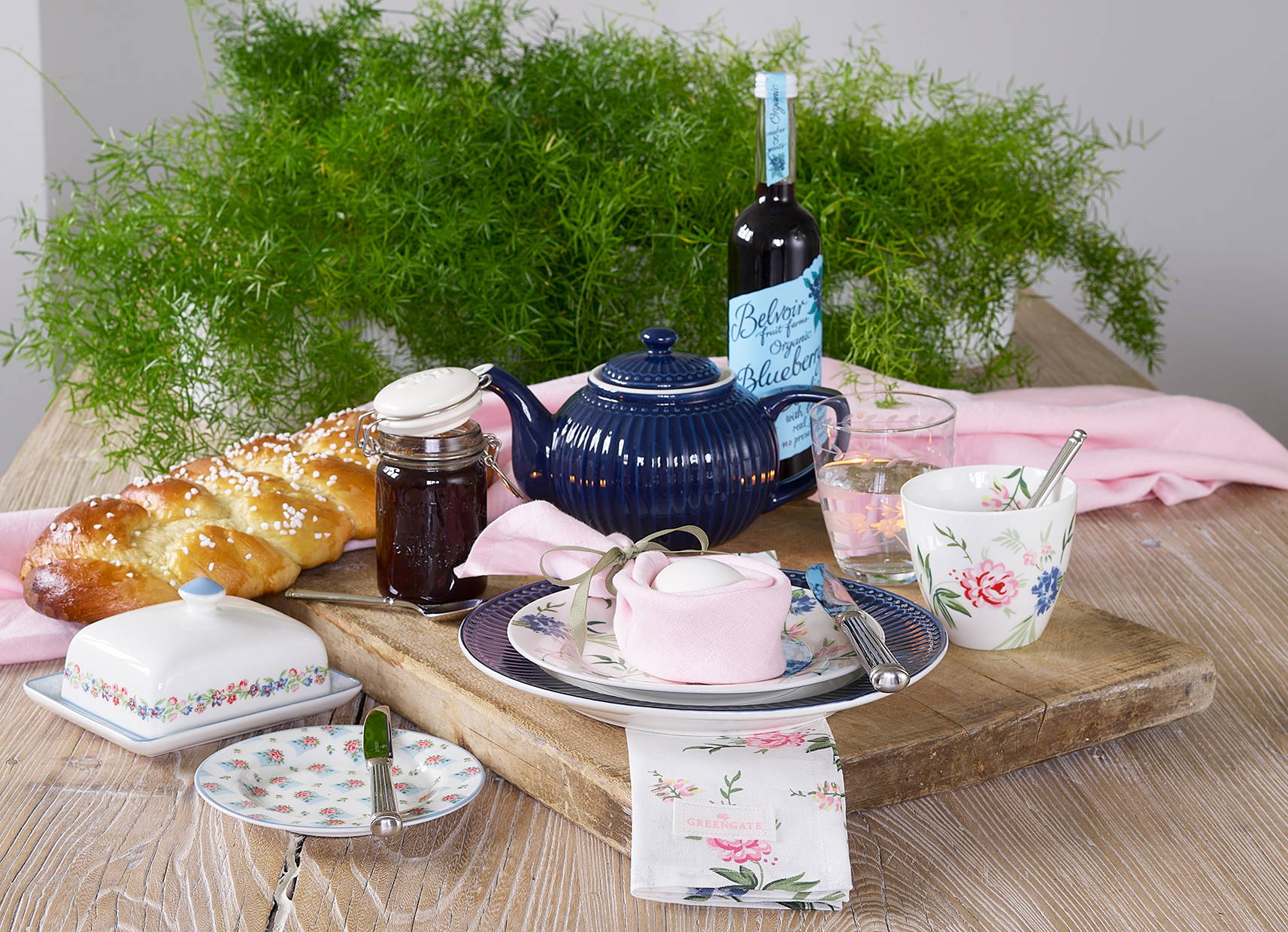 Ingredients
(One large bread approx. 1000 g.)

500 g wheat flour

200 g milk (lukewarm)

100 g eggs (2 eggs size M)

60 g sugar

7 g salt

10 g yeast

Optional: vanilla pulp or grated lemon peel for extra flavour

125 g butter
Preparation

Egg mixture:
1 egg yolk
1 pinch of salt
1 tablespoon of water
Optional: Sliced almonds and hail sugar for sprinkling

Knead: Without butter, mix all ingredients for 4 min and knead for approx. 4-6 min on speed 2, add cold butter in pieces and knead in.

Raising: 1 hour covered at room temperature, then in a buttered bowl for 12 -16 hours in the refrigerator.

Working up: Degas dough on very lightly floured work surface, divide into 3 equal pieces, form them into 3 strands, let relax briefly, then roll to desired length. Braid the strands into a weaved bread.

Proofing: 1,5 - 2 hours, let rise while covered, then brush with egg mixture, sprinkle with sugar and sliced almonds if desired.

Baking: Preheat oven to 180°C, bake for about 30-35 minutes with top/bottom heat.

Enjoy
---
---
---