---
A NEW YEAR'S TABLE NEEDS TO BE FESTIVE
The icing on the cake on the year's last evening is a beautiful and elegant table setting. A gorgeous table setting is an important part of planning new year's eve, it sets the mood for a festive evening. Creativity is crucial and the possibilities are endless. If you are the one entertaining, get inspired here by a GreenGate new year's table.
Most associate new year's eve with gold or silver. And there is a good reason for it. gold and silver radiate elegance and sophistication - and that is exactly what a new year's table should do.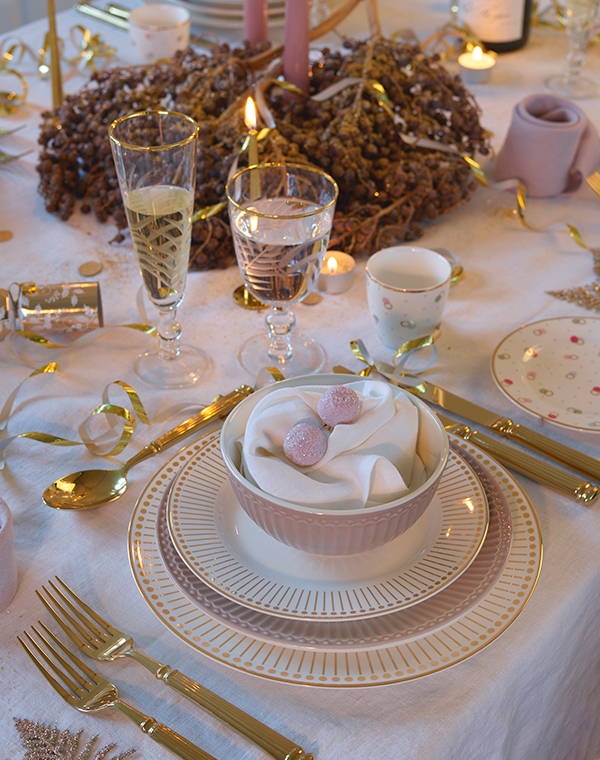 ---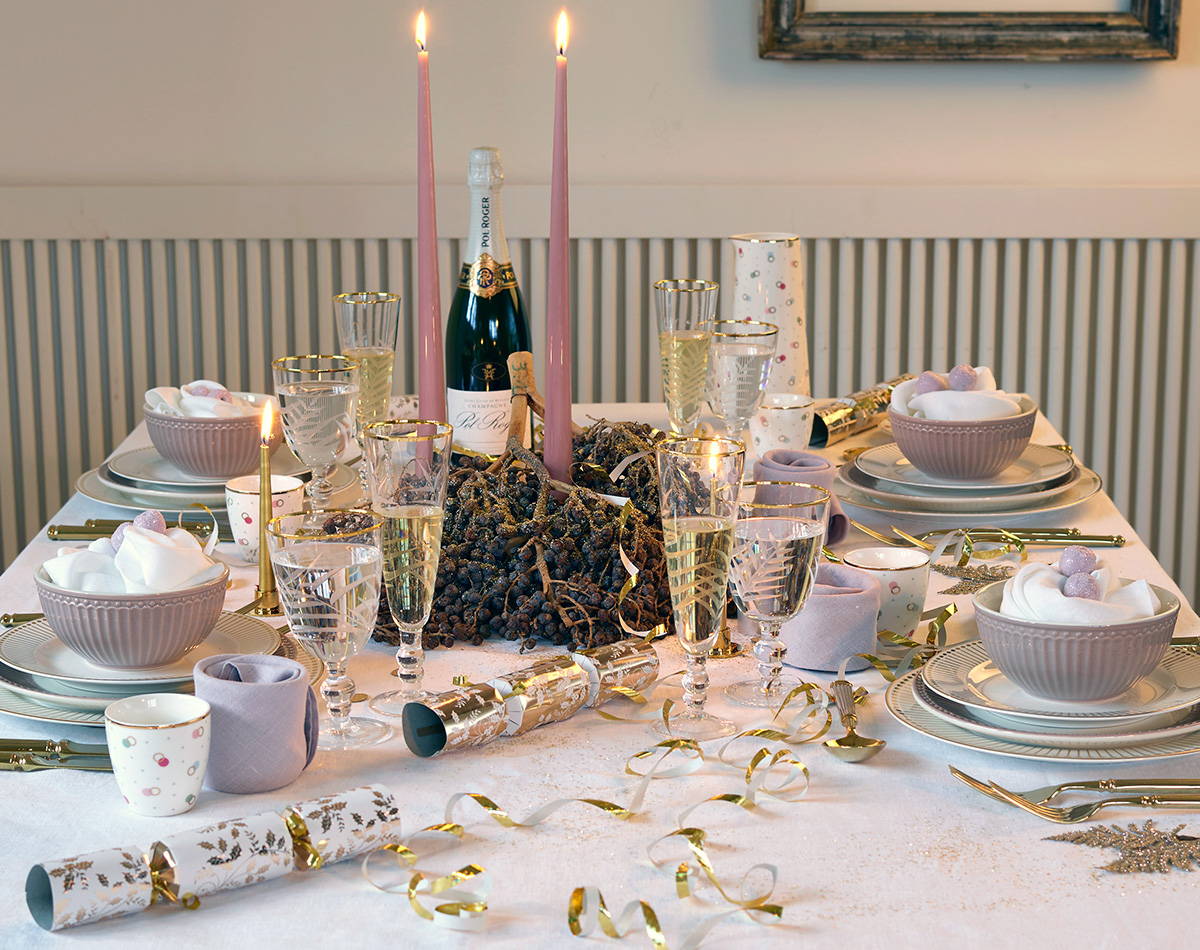 LET YOUR PORCELAIN DETERMINE THE THEME
Just like other settings, it is important to let the stoneware be the focal point, and not the table decoration. We chose a white tablecloth, because it easily can be combined with colours and because it gives an informal expression.
When it comes to dinnerware, our Dawn series is perfect as a base. Dawn has discrete gold elements and is never too dominant. We decided to mix Dawn with Alice in lavender to add a subtle colour to the table. Use few different colours to avoid a confusing expression and let the nuances you picked recur in the remaining table decoration. Cutlery and glasses should match the dinnerware to achieve a consistent theme.
Give the table the last touches with linen napkins. The lavender napkin is wrapped like a snail and, thus, becomes part of the table decoration. The white napkin is placed in the bowl for the first course and garnished with berries that are waxed and sprinkled with sugar.
---
CREATE HARMONY WITH YOUR TABLE DECORATION
The rustic and eye catching date branch decoration is made by spraying glue on the branches and sprinkling them with gold glitter afterwards. Sprinkle the same gold glitter on the table between seatings.
Choose candles in the same colour as your Alice stoneware. They should match to create harmony and to compliment the date branches. Finally, we spread gold sprinkled leaves on the table.
Lastly, the table is decorated with classic new year's decoration: table bombs, serpentine streamers, and sparklers in golden colours.
Then, the mood for a festive evening is set.