When the rain is pouring down and the wind is howling, there is only one thing to do and that is getting wrapped in covers and warm sweaters. The perfect dish for cold, wet days is a warm, creamy and tasty soup with a warm slice of bread.
Autumn is harvesting season for some of the best produce we have in Denmark, and pumpkins can be used for way more than just a scary Halloween decoration.
Light the candles and spoil yourself with this tasty and easy to make soup that will warm you from inside.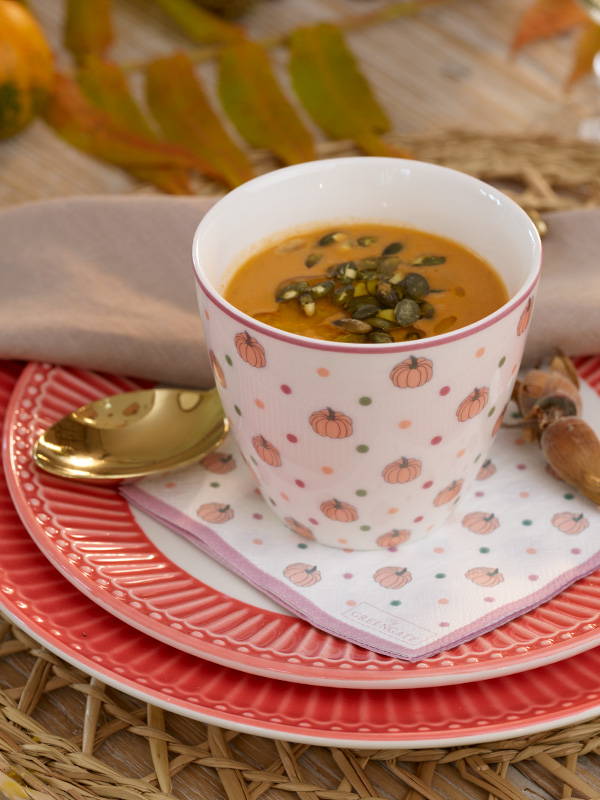 ---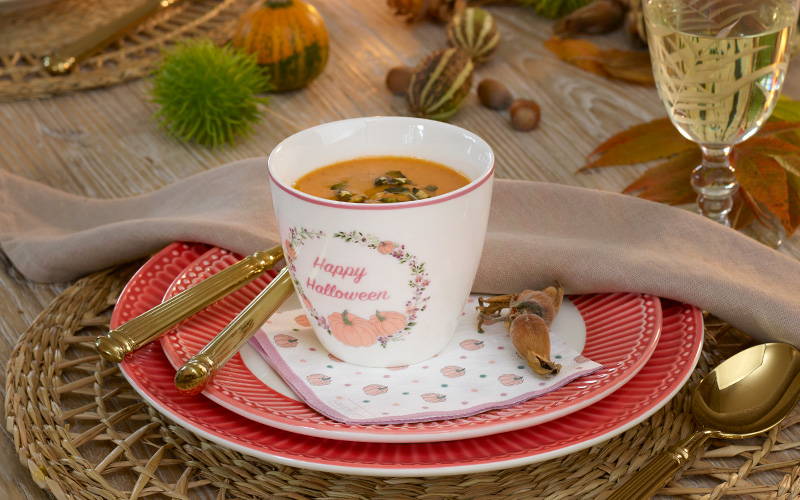 ---
Soup:
1 big onion

2 cloves of garlic

1 little hokkaido pumpkin

1 large potatoes

1 liter chicken broth

A bit of dried chili

1 dl whipped cream
Topping:
50 g pumpkin seeds

Good olive oil
Directions
Peel the onion and garlic and mince them. Sweat them in a big pot with a bit of olive oil at medium heat. Do not let them brown.

Split the pumpkin in the middle and split it again.Take out all the seeds and the soft centre, and dice the pumpkin.

Peel the potatoes and dice them.

Put the pumpkin and potato dices in a pot and sweat them for a few minutes.

Add chicken broth and a bit of dried chili depending on how spicy you want the soup to be. Add a bit of salt and pepper and let it cook for 20 minutes with the lit on.

Whilst the soup is cooking, gently roast the pumpkin seeds on a pan until they start giving off scent.

When the pumpkin and potato dices are cooked tender, blend them with a mixer. Be careful not to get burnt. Continue til the soup is creamy.

Add the whipped cream and heat it while stirring until the soup is delightfully creamy. Salt and pepper to taste.

Serve the soup with a splash of delicious olive oil and top with the roasted pumpkin seeds.

Enjoy as appetizer or main course with a warm slice of bread.
---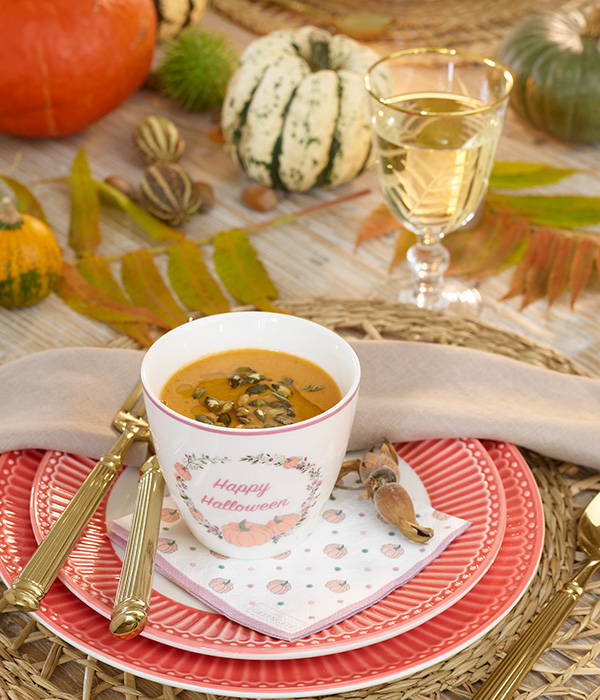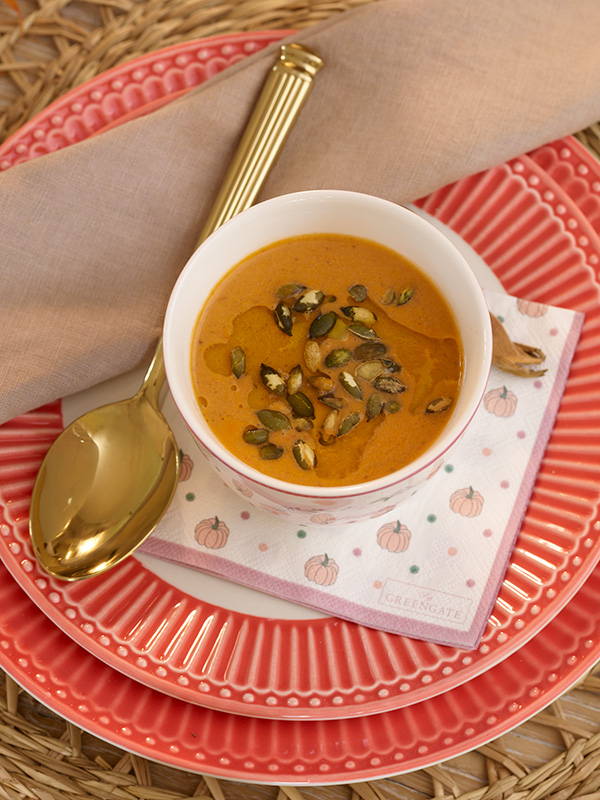 ---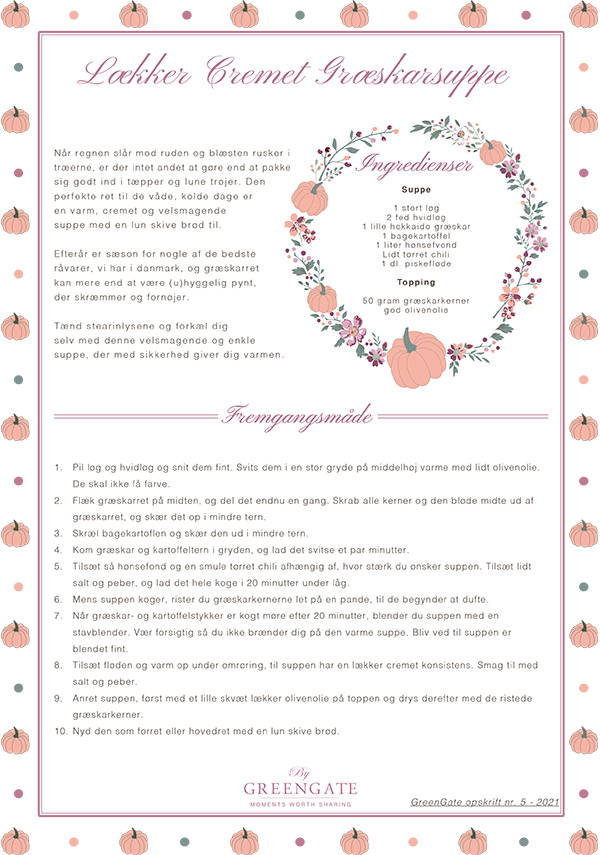 ---