Sourdough bread with wild garlic pesto
SOURDOUGH BREAD WITH WILD GARLIC PESTO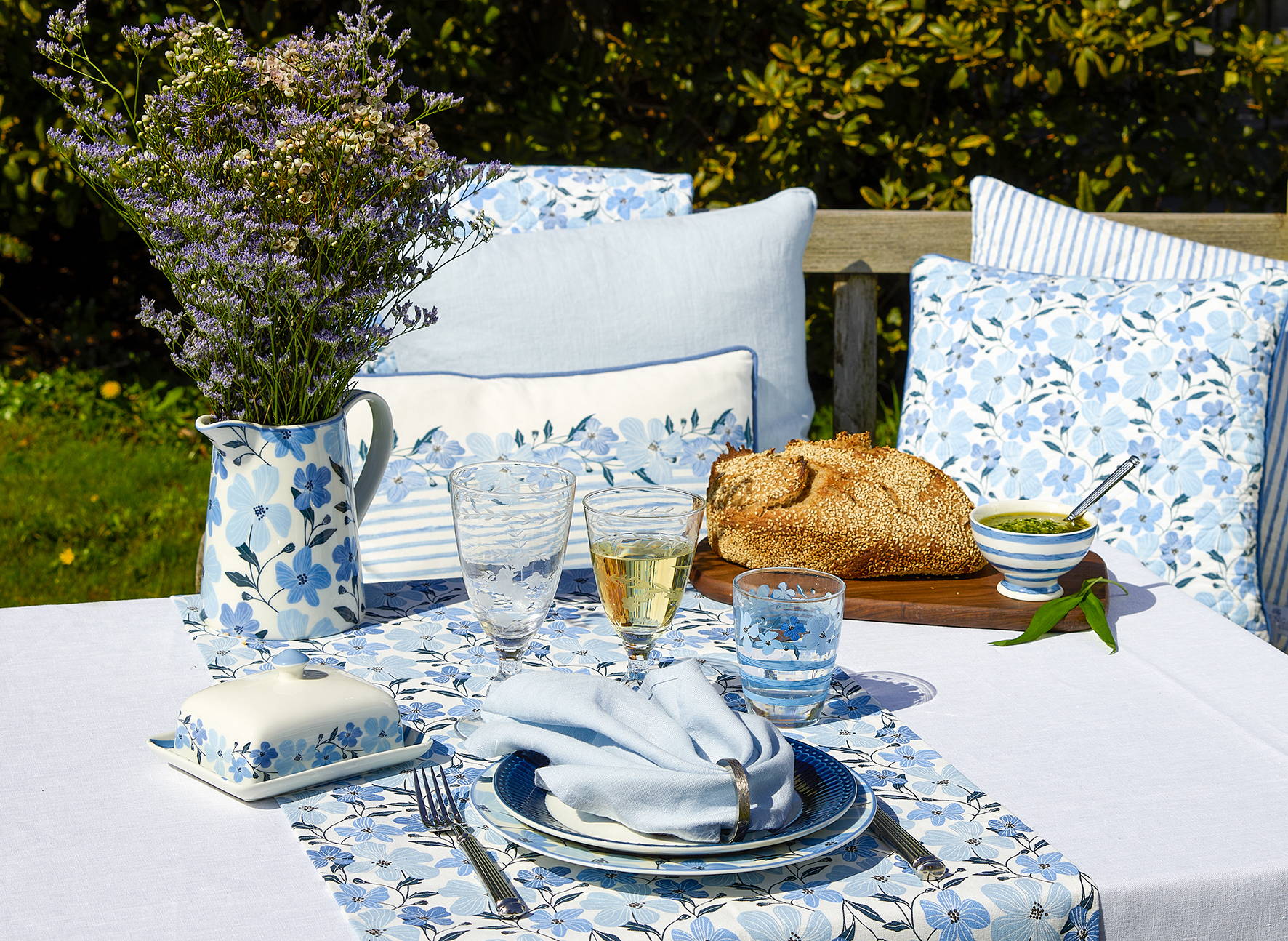 As this sourdough bread bakes, a wonderful aroma will spread throughout your house soon your family will start drifting to the kitchen. With its delicious crust and simple ingredients, the bread has a long shelf life and is easy to make. For the dough, you need either a starter or, for a quicker version, a liquid sourdough or sourdough extract.

If you want to prepare the sourdough yourself, you will need a little patience. But once you have prepared your sourdough, you can store it almost forever and make a new loaf with flour and water whenever you want.
---
The finished sourdough bread can be enjoyed in many ways, whether with a sweet spread for breakfast or with a savory topping. There are almost no limits to the possible combinations. To match the bread and the season, we have created a wild garlic pesto.
You can find the recipe for the bread and the pesto on our website.
 
We wish you lots of fun with the recipes.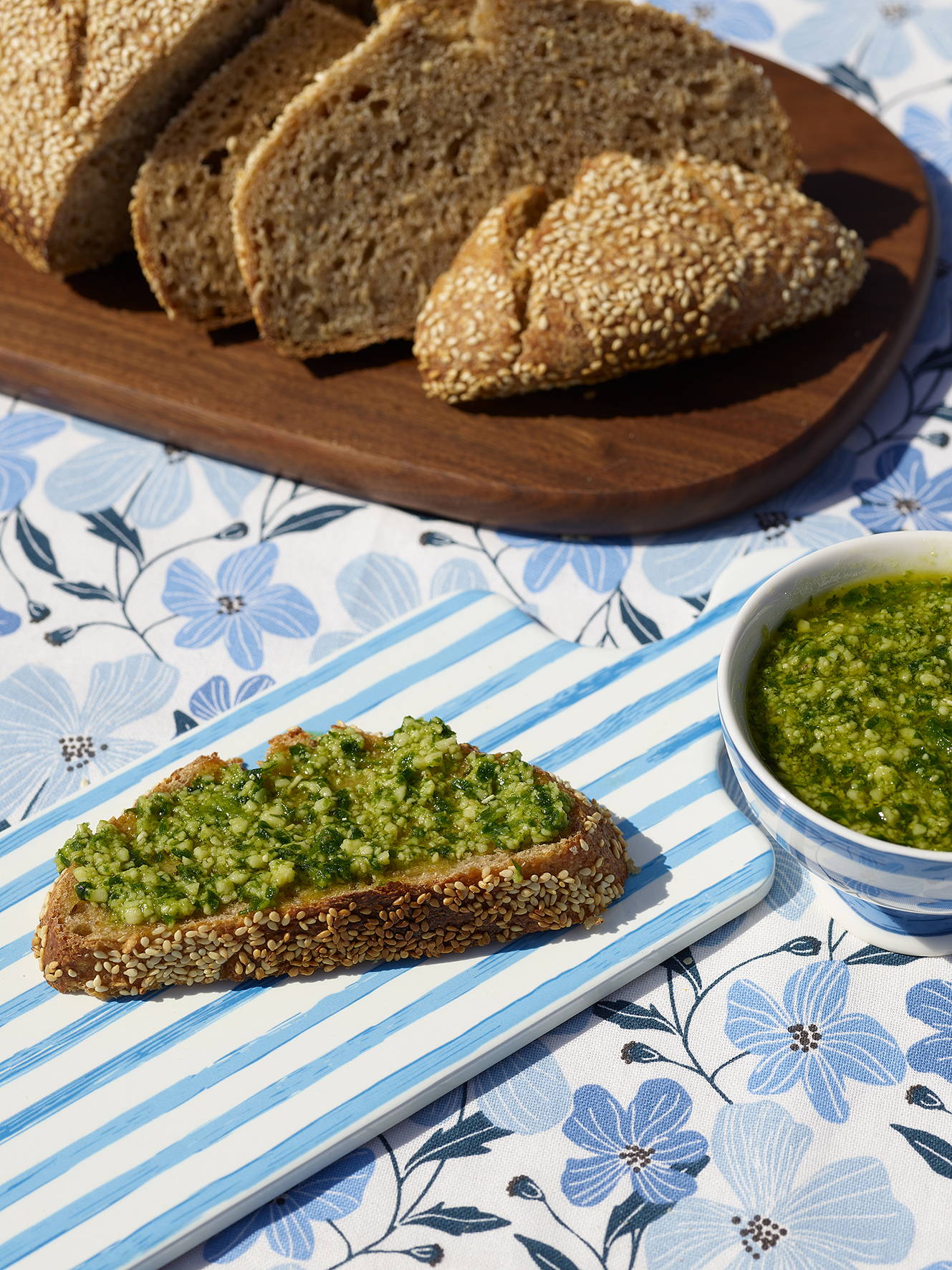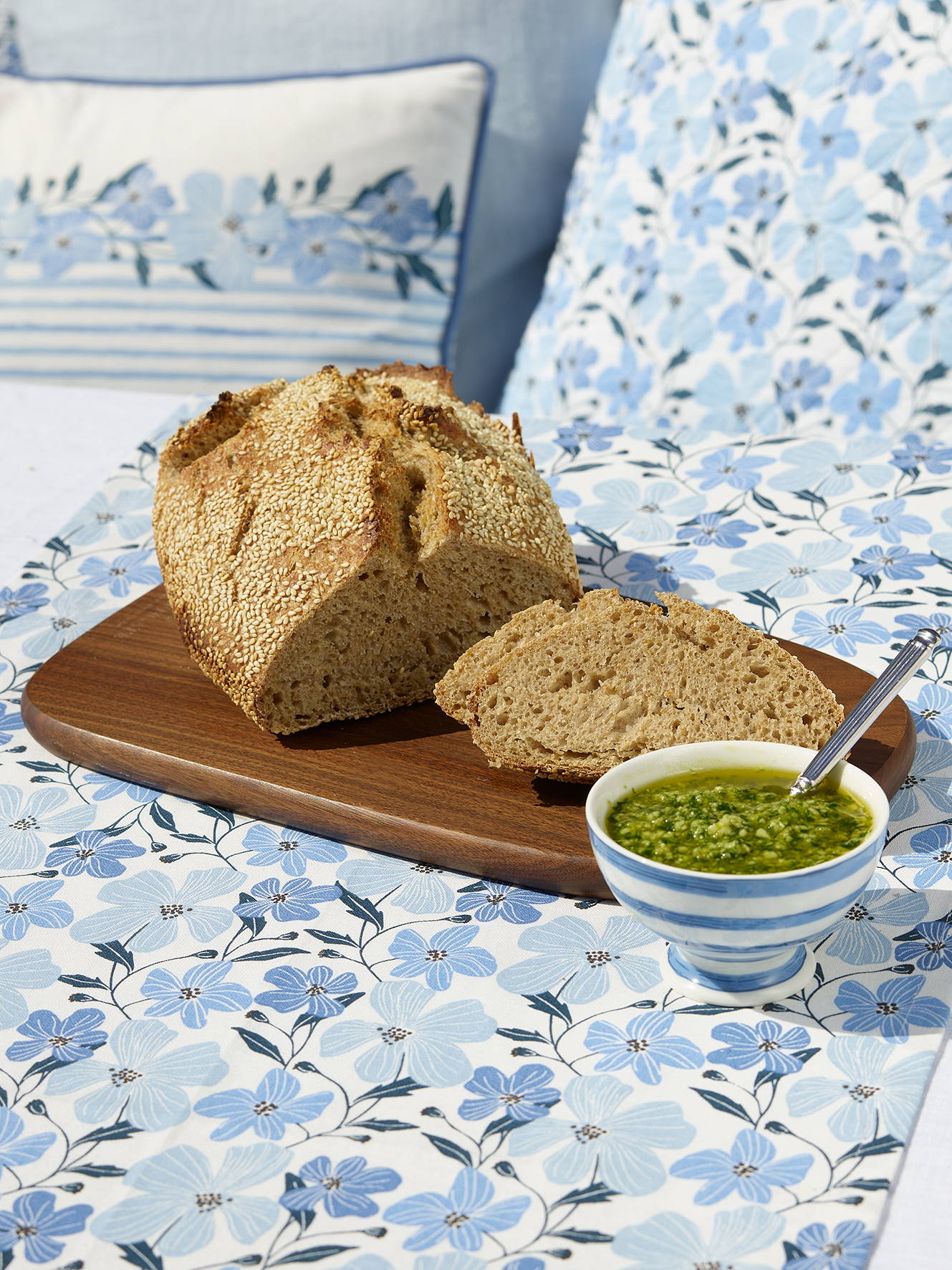 ---

Ingredients

360g water
120g sourdough
500g flour (approx. 300g wheat flour and 200g wholemeal wheat flour)
10g salt
Sesame seeds for decoration
Preparation

Mix water, sourdough and flour briefly and let the mix rest for an hour.

Add salt and mix with a kitchen machine for approx. 10 minutes.

Let the dough rest for 30 minutes, then carefully fold the dough inwards on all 4 sides. Repeat this step a total of 4 times every 30 minutes.

Let the dough sit in the fridge overnight.

The next day, preheat the oven to 230 degrees. To keep the dough from running, bake the bread in a pot. You can use a cast-iron pot for an extra crispy crust. Please make sure your pot is suitable for the oven.

Place the dough on a floured work surface covered with sesame seeds. Do not move it too much so that the air in the dough does not escape and the bread becomes nicely fluffy.

Preheat the pot in the oven for about 20 minutes.

Take out the pot after 20 minutes and carefully pour in the dough. Put the lid on the pot and bake the bread for 30 minutes.

After 30 minutes, remove the lid and bake the bread for another 15 minutes.

Leave the bread to cool on a rack so the crust stays nice and crispy.

Ingredients

50g nuts (pine nuts, almonds or walnuts).
20-30 washed wild garlic leaves
50g parmesan
Salt and pepper as needed
2dl oil
Half a lime
Preparation

Grind the nuts finely in a blender and then add all the other ingredients and blend.

If you prefer it rough-grained, mix it only briefly.

The pesto will keep for about 1 week when refrigerated.
---
---
---